Retail news round-up on August 28, 2015: Fraud office summons ex-Tesco chief for interrogation and August consumer morale unexpectedly up.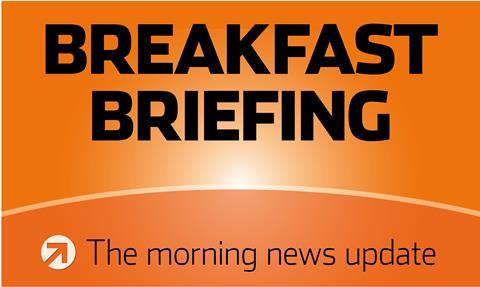 Fraud office to question former Tesco boss over accounting scandal
The Serious Fraud Office (SFO) has summoned ex-Tesco boss Philip Clarke for questioning into the multi-million-pound accounting scandal that rocked the grocer, Bloomberg reported.
Clarke, who was ousted as chief executive last year, will be interviewed under caution by the UK prosecutors at the SFO's headquarters in London, meaning that any testimony he gives can be used in evidence.
Tesco's former commercial director Kevin Grace has also been called in.
The SFO kicked off a criminal investigation into accounting practices at the retailer in October 2014 after the supermarket admitted that it had overstated profits by £263m.
Consumer confidence unexpectedly rises in August
UK consumer confidence bounced back this month and hit a 15-year high, thanks to zero inflation and a recent pick-up in wages.
The monthly sentiment index unexpectedly jumped to +7 in August from +4 in July, as consumers became more upbeat about their financial prospects, according to GfK.
"Rising house price inflation and improving employment growth prospects, combined with falling petrol prices and day-to-day living costs, as well as low interest rates, are translating into high levels of confidence across all major measures," Joe Staton, head of market dynamics at GfK said.
TK Maxx to launch first ever affiliate programme in UK
US department store chain TK Maxx is set to launch its affiliate strategy and digital activity across the UK, with the appointment of a digital agency.
The retailer has handed 7thingsmedia the responsibility to plan and execute its first ever UK affiliate programme with a view to support the brand's digital presence and growth.