Retail news round-up on August 29, 2014: Tesco issues profit warning, consumer confidence jumps in August and John Lewis and Waitrose weekly sales boosted by bank holiday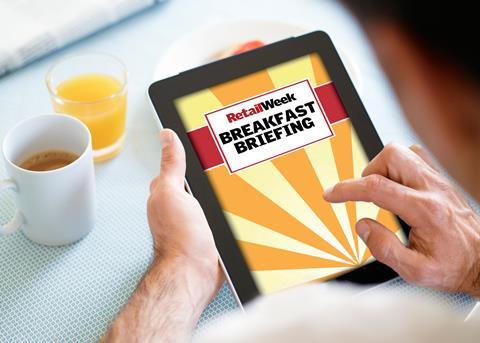 Tesco issues profit warning as new boss joins month early
Tesco has issued a profit warning today, as it parachutes new chief executive Dave Lewis on Monday, a month early. The supermarket giant said it expects annual trading profit to be in the range of £2.4bn to £2.5bn rather than the £2.8bn previously forecast. Trading profit for the six months to August 23, is expected to be in the region of £1.1bn. Tesco said the profit warning was triggered by a combination of "challenging" trading conditions and ongoing investment in its customer offer.
Consumer confidence rises three points in August
Consumer confidence has grown in August, confirming that sentiment has stabilised in the last few months. The GfK Consumer Confidence Index increased three points to 1 this month and all five measures used to calculate the overall score recorded increases. GfK social research managing director Nick Moon said: "It looks as if we might be in a new period of relative stability for the Index. After several months of almost constant increase, the last four months have all seen the Index within a range of 0. And indeed the last five months have all been within a range of -1. There is no guarantee how long this stable position will last – a rush of good or bad economic news could set off a marked rise or fall, but things could stay like this for a while ."
John Lewis and Waitrose weekly sales boosted by bank holiday
Department store retailer John Lewis revealed sales surged 12.6% last week to £76.46m, as fashion, electricals and home all recorded double digit growth. Waitrose, its supermarket partner, posted sales up 4.2% to £117.59m driven by the bank holiday weekend and several festivals, including Notting Hill Carnival and Reading and Leeds Festival.