Retail news round-up on December 15, 2014: Tesco asks PwC to scrutinise stock, Amazon error results in products being sold for 1p; UK's firs social supermarket opens; and Mike Ashley loans Sports Direct £40m.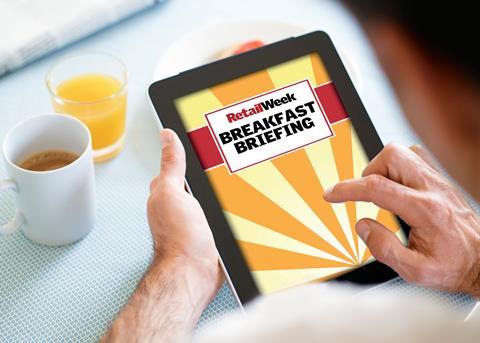 Tesco asks PwC to step up scrutiny on stock takes
Tesco has asked PricewaterhouseCoopers to beef up stock management scrutiny in stores as it struggles to regain control of its finances after yet another profit warning, The Sunday Times reported.
The supermarket retailer is understood to have instructed its auditor to attend more stock takes across its 3,300 shops and to pay particular attention to 'shrink and waste' — the recording of products that are lost, stolen or spoiled.
Meanwhile, the chain is seeking a property boss to lead a sale of non-core property assets, a process which could garner hundreds of millions of pounds for the beleaguered company. It has approached senior figures in the property industry about taking up a position to head the disposal of non-core real estate, The Telegraph reported.
Amazon software error leads to 1p 'bargains'
A software glitch has led to hundreds of items being sold for just 1p on online retailer Amazon, The Telegraph reported. Businesses now fear that they could go bankrupt if they are forced to follow through with the sales. The error occurred on Friday, and affected firms that use the tool RepricerExpress. Headphones, mattresses, coats and home furnishings were all sold for 1p.

UK's first social supermarket in London
The UK's first social supermarket starts its national rollout today, selling surplus food and drink to people on the verge of food poverty for up to 70% less than high street prices, The Guardian reported. The first Community Shop, in West Norwood, south London, is backed by the mayor, Boris Johnson, and Rosie Boycott, chair of the London Food Board, which helped find its premises. Community Shop will work on a membership basis, each involving 750 members all living locally and on income support.

Mike Ashley provides Sports Direct with £40m loan
Billionaire tycoon Mike Ashley has bankrolled Christmas at Sports Direct by offering a loan worth £40m in October to help the sportswear chain to buy jeans, hoodies and tracksuit bottoms, The Times reported. In an unconventional move, the retailer opted to borrow from Ashley, its biggest shareholder with a 57% stake, on the grounds that it was cheaper. The loan was at market rates, meaning that Ashley could have earned as much as £50,000 interest.