Retail news round-up on December 10, 2014: Tesco says 'no right to appeal'; Abercrombie & Fitch chief departs; Harvey Nichols expands; and more.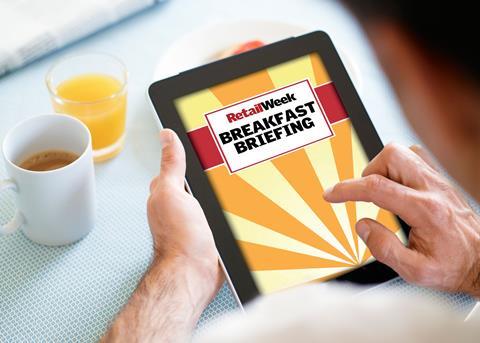 Tesco tells sacked executives 'no right to appeal'
Tesco has told several dismissed senior executives that they have no right to appeal over their departures after profits were overstated by £263m, Sky News has learnt. The supermarket giant has informed lawyers acting for some of the managers that they cannot launch a formal appeal through the company because an on-going Serious Fraud Office (SFO) probe has rendered it impossible for Tesco to have direct contact with them.
Sources said that at least one of the men had made enquiries through their legal representatives about their right to appeal and were informed by the company that no such appeal could be heard while the SFO investigation was taking place.
The grocer is shelving dozens of supermarket building projects across the UK as it attempts to halt a dramatic slide in fortunes. The firm is abandoning more than 100 planned superstores and mothballing two schemes in East Anglia as bosses issued yet another profits warning.
Abercrombie & Fitch's chief executive Mike Jeffries steps down
Abercrombie & Fitch's chief executive and member of the board Mike Jeffries will retire 'effective immediately' amid flat lining sales, tumbling profits and circling activist investors, The Financial Times reported. "I believe now is the right time for new leadership to take the company forward in the next phase of its development," said Jeffries, who has led the teen retailer since 1992.
Abercrombie's chairman Arthur Martinez becomes executive chairman and will take charge until a replacement for Jeffries is found. An executive search firm has been appointed to identify internal and external candidates.
Harvey Nichols to open first shop in Qatar
UK department store chain Harvey Nichols is to open its first store in Qatar, targeting the legions of wealthy shoppers in the Gulf state, the Express reported. The outlet spanning 80,000 sq ft will open in early 2017 to sell fashion, beauty, childrenswear, homeware and a range of hospitality services. Running under a licence deal with leading Qatari business group Al Hamad Al Mana Group of companies, it will be in the largest shopping centre in the capital Doha.
British 'Google tax' to target inter-company fees
A new British tax on companies that shift profits out of the country and into tax havens will target inter-company fees for services like use of intellectual property, according to a Treasury document seen by Reuters. Companies will also be required to report their potential liability to the new tax, which the note said will sit outside the existing corporate tax system. That is intended to avoid legal challenges under existing tax treaties with countries like Ireland, a major conduit for shifted profits. The Treasury document said that the 25% tax would be effective April 1, 2015, and would target conduit-type structures, such as the 'double-Irish' used by Google.
Amazon develops 'Make an Offer' button
Online retailer Amazon has created a 'Make an Offer' button that sellers can choose to place next to their product 'to show customers they are willing to negotiate for a lower price than the price listed', The Telegraph reported. The firm hopes the new feature will make its online store feel more like a physical shop, while also driving sales for the businesses it hosts.
Customers can click on the Make an Offer button and enter a lower amount that they wish to pay for that item. Initially, the button can only be used around 150,000 items in the sports and entertainment collectibles, collectible coins and fine art sections on Amazon's website. However, the retailer will expand the feature to hundreds of thousands of items nest year.
Meanwhile, the e-commerce giant has warned US Federal Aviation Administration that it will move its drone research programme outside the country if the company is stopped from testing its unmanned aircraft.