Retail news round-up on August 5, 2015: Relaxed Sunday trading laws, Arcadia's harsher payment terms and Lidl picks Starcom.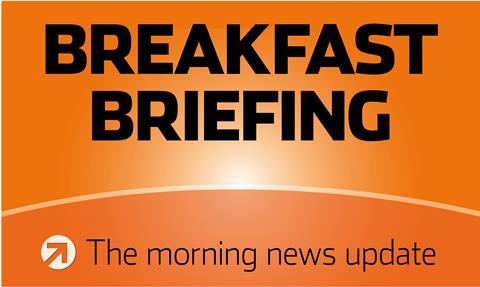 Government to allow shops to trade for longer hours on Sundays
The UK Government is set to relax Sunday trading laws for high street stores, in a move that will allow them to compete with large out-of-town shopping centres and online retailers.
Under plans to be announced, shops on a designated high street would be allowed to open all day on Sundays, while megastores in retail parks would face restrictions.
Mayors and local councils are to be vested with powers to "choose to allow longer Sunday trading in specific localities where they want to grow their economy or attract more shopper footfall, in support of their local economic development strategies".
Communities minister Brandon Lewis and business minister Anna Soubry are to set out a consultation paper on liberalising Sunday trading laws. Lewis said: "This government is determined to devolve powers previously held in Whitehall to local people. That's why we want to give local leaders the power to decide whether Sunday trading is right for their area, and to give their retailers the option to stay open for longer."
Larger retailers are currently only allowed to trade for six hours on Sundays, although shops with less than 3,000 sq ft of floor space can open all day.
Arcadia forces suppliers to accept harsher payment terms
Sir Philip Green's Arcadia fashion group is imposing tougher payment terms on its clothing suppliers in a major blow to firms as many had already agreed a price for the garments supply.
In a letter to its suppliers written this week, seen by the Mail, the retailer has informed that it will reduce the amount it is prepared to pay, beginning at the end of this month, meaning the suppliers will now get lower payments for items that they are committed to produce.
The company is now pressuring them to give a larger discount of 16.25% from a 14.25% on their bills.
Chief executive Ian Grabiner wrote: 'We are notifying you of a further 2% payment discount – this will be effective from September 1, 2015 and will apply to all existing orders with a payment due date after August 31, 2015, as well as to all orders going forward.'
Lidl taps Starcom to handle media account
Lidl has handed its £73m media account to Starcom UK, after a five-way pitch, The Drum reported. Starcom MediaVest's co-chief executive Pippa Glucklich will lead the account together with the retailer's head of media Sam Gaunt and senior media manager Rob Graham, effective September 1.