Retail news round-up on February 8, 2015: Justin Stead to chair Sofa.com after sale to CBPE; Tesco squeezes small suppliers; Halfords hires headhunter Egon Zehnder.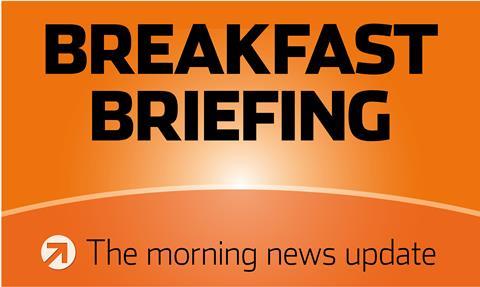 Justin Stead to chair Sofa.com after sale to CBPE
Private equity firm CBPE is understood to have snapped up online furniture retailer Sofa.com in a deal worth between £40m and £50m, The Telegraph reported. The business appointed advisers at Altium last year to examine sale options. Following the acquisition, former Mappin and Webb chief executive Justin Stead is set to become chairman. However, the sofa company's chief executive Gareth Williams will be keeping his role.
Tesco continues supplier 'squeeze' with price cuts demands
Troubled Tesco has demanded price reductions from suppliers owing to the slide in commodity markets and has threatened to pull out products if refused to capitulate, The Sunday Times reported.
News of the latest ultimatums from Tesco provoked a furious reaction from the Forum of Private Business, a lobby group representing small and medium-sized suppliers. Phil Orford, chief executive of the group, said: "Commercial bullying is no longer acceptable, especially towards the backbone of British business – small businesses – and we will be seeking further action to prevent this type of activity becoming normalised."
Halfords hires Egon Zehnder to seek Matt Davies' successor
Halfords' chairman Dennis Millard has drafted in Egon Zehnder to look for a replacement for outgoing chief executive Matt Davies, The Mail on Sunday reported. The car parts retailer has tasked the top City headhunting firm to find potential candidates from both within and outside the retail sector.
GrandVision flotation sees good start
GrandVision, the world's largest optical retailer, successfully listed on Friday in a flotation that garnered the company €5bn, The Times reported. In one of the first big floats of the year in Europe, shares in Vision Express owner were offered at €20 on Amsterdam's Euronext.