Retail news round-up on November 5, 2014: Shop price decline; Former Phones 4u directors face investigation; Homebase marketing partnership; DFS ad.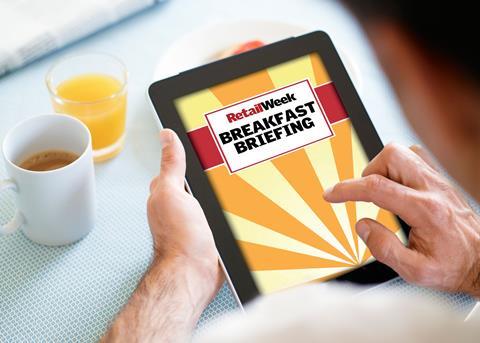 Shop price decline in October
The British Retail Consortium said that UK shop prices declined in October and were 1.95% lower than the previous year and weaker than a 1.8% fall in September. The country's big supermarkets have fought an escalating price war, prompted by discounters like Aldi and Lidl.
Former Phones 4u directors face legal investigation
A leading law firm is to examine potential claims against former directors of Phones 4u which collapsed earlier this year with the loss of thousands of jobs. The conduct of two mobile phone networks which severed their ties with Phones 4u in the weeks leading to its collapse will also be examined.
Homebase and UKTV Gold unveil marketing partnership
Homebase and UKTV channel Gold have launched a marketing partnership for the Christmas period.
Gold branded Christmas crackers will be given away in Homebase stores throughout November to customers spending £30 or more. Each cracker promotes Gold's Christmas programming throughout December and contains a hat, a joke and a scratch card, with 100 Amazon Kindle Fire tablets among the prizes on offer. The partnership is being promoted via POS in all Homebase stores, on its website and in all pre-Christmas communications including DM, e-newsletters and social media channels.
DFS launches Christmas 2014 campaign
DFS has launched a Christmas delivery campaign advertisement which shows people's reactions as they encounter Nick, the 'special' DFS delivery driver. The campaign aims to reassure people that DFS can help make their Christmas more comfortable with timely delivery.