Retail news round-up on September 19, 2014: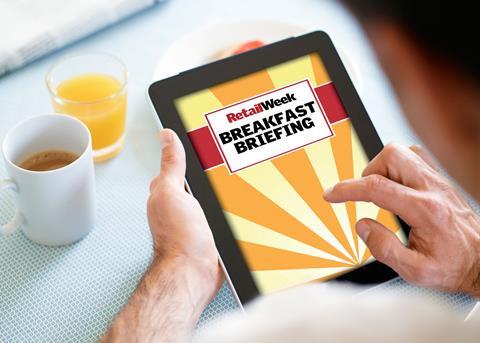 Scotland votes 'no' in referendum, ending uncertainty for retailers
Scotland has voted "no" in the referendum for independence, ensuring retailers can carry on with business as usual in the country. Some 1.9m Scots voted in favour of remaining in the United Kingdom, while 1.5m voted "yes" to independence. Retailers including Kingfisher, Asda and Next said a "yes" vote would most likely push up the prices of products in stores, while others said it might add an administrative burden of operating it as a single infrastructure with, potentially, a different currency.
Game investor dumps shares worth £59m so it is no longer majority owner
Controversial hedge fund Elliott Advisors has raised £58.5m by selling shares in video games retailer Game Digital, in spite of being committed to a lock-up agreement that restricted further sale of shares for six months, The Telegraph reported. Liberum Capital placed 22.5m Game shares on behalf of Elliott. The statement from the City broker confirmed that Elliott had been granted permission to offload the shares. The share sale represents 13% of the shares in Game and cuts Elliotts stake to 48.3%, meaning it no longer has majority control.
Phones 4U administrator dashes bondholders' debt-for-equity swap plan
Phones 4U's administrator PwC has cut off creditors' call to rescue the stricken UK mobile phone retailer through a debt-for-equity swap deal by saying 'there was no realistic prospect' that it would succeed, The Times reported. PwC said that it would instead continue with its strategy of selling parts of Phones 4U. This decision comes as a blow to the senior bondholders, who are owed £430m.
Booker sees marginal rise in second quarter sales
Booker Group, Britain's largest cash-and-carry wholesaler, revealed second quarter total group sales grew marginally buoyed by robust performance at its non-tobacco business, Reuters reported. Non-tobacco like-for-like sales at the UK's largest cash-and-carry wholesaler increased 3.1% in the three months, while Makro's non-tobacco like-for-likes dropped 10.8%.