Retail news round-up on October 5, 2015: Sainsbury's queried over supplier income disclosures, Tesco results, HMV's overseas expansion and Brait ups stake in Iceland.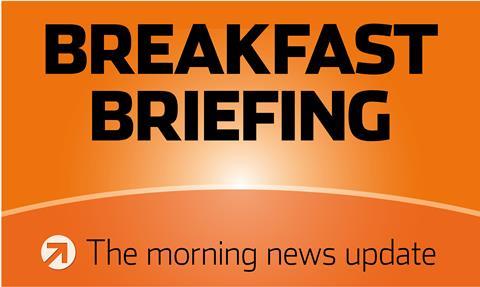 Accounting watchdog questions Sainsbury's over supplier income disclosures
Sainsbury's has received an exploratory letter from the Financial Reporting Council (FRC) questioning over the grocer's accounting of supplier income disclosures in its annual report, The Sunday Telegraph reported.
The move by the UK's accounting watchdog comes in the wake of an accounting scandal that rocked Tesco last year.
Supermarket sources suggested that the supermarket retailer was unwilling to disclose its full supplier income as it would reveal its charges and highlight that it was too heavily reliant on promotions to sell stock.
Sainsbury's has said supplier income is not material in the context of the billions in revenue it generates.
"We are aware of updated FRC guidance and have updated our own policies accordingly," said a Sainsbury's spokesman. "We have always been comfortable with our accounting of supplier income and remain so. We have responded to the FRC to this effect."
Tesco half-year profits expected to fall
Tesco is expected to reveal a fall in first-half profits this week, ramping up the pressure on chief executive Dave Lewis, The Sunday Times reported.
The grocery chain is predicted to report that operating profit slipped below £400m in the six months to August, less than half the £916m it reported in the same period last year.
HMV eyes international launch of website
Music chain HMV is planning an international expansion just two years after it collapsed into administration.
The retailer aims to open another three stores before Christmas, with 14 already in place this year.
Hilco founder and HMV chairman Paul McGowen said HMV is in talks to launch its website internationally into 10 other mainly European countries, with significant demand from Korea.
"We don't know the reason why it's popular, I can't explain it," said McGowen.
Wiese-led Brait lifts stakeholding in Iceland Foods
Christo Wiese-backed investment group has bought a stake in frozen foods retailer Iceland Foods from DFS founder Lord Kirkham in a deal worth £172m, the Financial Times reported.
Brait has snapped up a further 38% stake in the supermarket chain, increasing its holding in the firm to 57%. The management team will retain a 43% holding in Iceland.
Brait said it believed Iceland was "well positioned with its value-end proposition for the current and medium-term economic climate prevailing in the UK".