Retail news round-up on August 18, 2015: Sainsbury's refocuses marketing and Supermarkets to have origin on label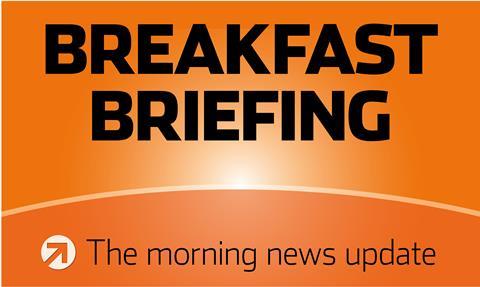 Supermarkets may have to label whether fresh food is from UK
As a part of plans to end the crisis in the dairy industry, the Government may force supermarkets to put on labels to show if their fresh food is from Britain.
Environment secretary Elizabeth Truss revealed the proposals at an emergency meeting – arranged after the National Farmers Union (NFU) warning on a state of emergency in farming – between ministers and farming leaders on Monday.
She said: "I want to see better branding and clearer labelling of dairy products in supermarkets, retailers and throughout the catering industry so that people know when they are buying British, and we have agreed to have further discussions with the food industry on this."
Sainsbury's changes senior roles to refocus its marketing
Announcing further changes to its senior marketing team, Sainsbury's will look to "move to a linear, marketing process focused structure".
Mark Given is now the director for planning propositions on an interim basis. Sarah Kilmartin will take up the role of head of campaigns – a newly formed role in the place of head of brand communications.
The company is looking to cut 500 head office jobs to save £500m in operating costs over the next three years.
Dr. Martens to open on Oxford Street
Footwear and clothing brand Dr. Martens is set to open its new flagship store on London's Oxford Street with the entire range of its footwear, clothing and accessories along with its Made In England Collection.
This will be the retailer's first store to trade across three floors and will tell the brand's story from the 1960s.
"When people come to London, they want to go home with something that captures the city and is idiosyncratic to the UK; Dr. Martens fits the bill perfectly because it's all about culture, music and history. Our Oxford Street store will bring this history and atmosphere to a big, global audience,"said Dr. Martens Global Marketing Director Simon Jobson.
Superdry to launch first store in Bradford
Superdry will open its first store in Bradford at The Broadway shopping centre on November 5. Spanning 10,700 sq ft over two levels, the store will be located on Petergate Mall.
"The Broadway, with its cutting edge design and double height frontages, is a great location for us. We look forward to welcoming customers to our new store in November where they will be able to experience the high quality and breadth of Superdry products," said Claire Arksey, head of UK retail at Superdry.