Retail news round-up on September 26, 2014: Sainsbury's cuts prices, House of Fraser launches click-and-collect service at Caffè Nero and small investors buy Tesco shares,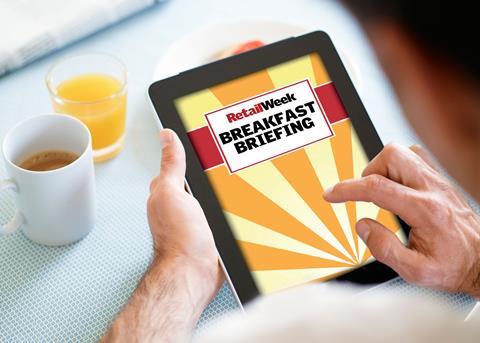 Sainsbury's reduces prices across 12,000 items
Sainsbury's is lowering the prices of products across grocery, in the first move on price that new boss Mike Coupe has made since taking over.
Sainsbury's said it has lowered the prices on thousands of lines in the food business. It will also remove Tesco from its Brand Match price comparison mechanic and will instead focus on Asda, starting on October 2.
House of Fraser launches click-and-collect service at Caffè Nero
House of Fraser customers will next month be able to pick up high heels with their flat whites as the retailer introduces its click-and-collect service to a Caffè Nero coffee shop.
The tie-up, which will make its debut on October 16 at a Caffè Nero store in Cambridge, is an evolution of HoF's original click-and-collect-only format, which it opened in Aberdeen three years ago.
Small investors heavy buyers of Tesco shares
It has emerged that small investors have been heavy buyers of Tesco's rock-bottom shares after billionaire Mike Ashley took a massive bet on the shares rising, reports The Independent. Two of the UK's biggest retail stockbrokers reported that nearly one in five of all trades had been in Tesco, with some 89% being orders to 'buy'.
Phones 4u abandons wearable tech 'kick starter' arm plans
UK mobile phone retailer Phones 4u has scrapped plans to create a wearable tech 'kick starter' arm, after its collapse into administration. The company was looking to help start-ups to merchandise their products in-store and work with local communities to encourage entrepreneurship, The Drum reported.