Retail news round-up on December 3, 2014: Chancellor to review business rates; Tesco director to resign; Food prices down; Amazon boss on failure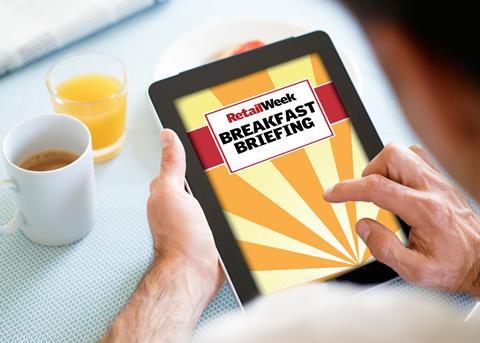 Chancellor to review business rates
Chancellor George Osborne will pledge to overhaul the structure of business rates in the Autumn Statement today, according to The Telegraph.
The review will be completed by early 2016 and is expected to be welcomed by many retailers.
Osborne will also reveal a cash injection of almost £1bn for small businesses, designed to put them at the heart of the economic recovery.
Patrick Cescau to resign from Tesco board
Tesco's senior independent director Patrick Cescau has told friends that he has decided to step down from the board next year, in spite being asked by several shareholders to consider taking on the soon-to-be-vacant chairman role. According to friends, Cescau believes that Tesco's new chief executive Dave Lewis needs a new team around him on the board and so has decided to resign after six years, The Times reported.
UK food prices down in November for first time
Food prices in the UK fell by 0.2% in the year to November for the first time, according to the British Retail Consortium (BRC),
Shop prices for all goods dropped 1.9% last month.
The BRC said a slump in oil prices was likely to lead to further reductions in food prices, and predicted strong Christmas trading as wages started to rise.
Amazon's Jeff Bezos admits making 'billions of dollars of failures'
Amazon founder Jeff Bezos has admitted that decisions he has made had cost the online retailer billions of dollars, but said that is the price for taking 'bold bets', The Telegraph reported.
Speaking at a New York conference, Bezos said: "My job is to encourage people to be bold… If you're going to take bold bets, there's going to be experiments."
He added that "experiments are by their very nature prone to failure. But a few big successes compensate for dozens and dozens of things that didn't work."