Retail news round-up on September 15, 2015: Office could be sold, Scottish footfall down and Burberry first to launch Apple Music channel.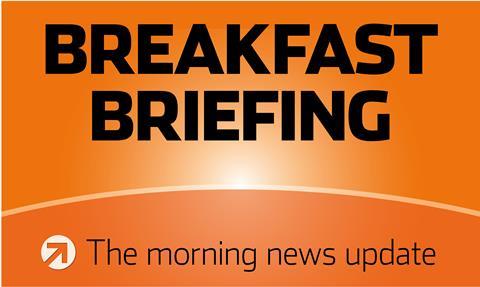 Shoe chain Office could be bought by South African retailer
South African fashion retailer Truworths International has said that it is locked in negotiations to buy UK footwear chain Office, The Sunday Times reported.
The acquisition of the 150-store group owned by Silverfleet Capital could be Truworths' first venture into Europe.
Truworths could be willing to pay £300m for the high street shoe company, according to sources.
"No binding offer has been made, neither has any transaction been concluded with Office or its shareholders," Truworths said in a statement.
August footfall for Scotland plunges 1.5%
Scottish retail footfall tumbled 1.5% in August, showing a slight improvement on the 2.4% decline reported in July.
The figures were also "significantly above the three-month average rate" for the UK, which was 2.1%, according to the Scottish Retail Consortium (SRC)/Springboard's monthly Footfall Monitor.
Retail parks in Scotland are significantly outperforming the UK average, with a continuous increase over the past 17 months.
SRC director David Lonsdale said: "Footfall in Scotland's retail destinations eased down once again in August, albeit at a slower pace than witnessed over recent months.
"The performance was better than the three-month average, and ought to be seen in the context of a tough comparable during the same period last year."
Burberry first luxury brand to launch channel on Apple Music
Burberry has become the first luxury brand to launch a dedicated channel on Apple Music.
The fashion house will use the channel to display its collaborations with British artists.
It will launch with exclusive videos from emerging artists such as Lilla Vargen and Georgie alongside a performance from Alison Moyet, to be filmed at the forthcoming Burberry Womenswear show on September 21 in London.
Subscribers to Apple Music will be able to follow Burberry in the 'Curators' section.