Retail news round-up on September 22, 2014: Teenager vies to lead Nisa Retail; Dixons Carphone and EE in talks to acquire Phones4u stores; Brands direct wrath at discounting Asos; M&S Chinese clothing sales on Ali Baba soar; UK high street vacancy rates fall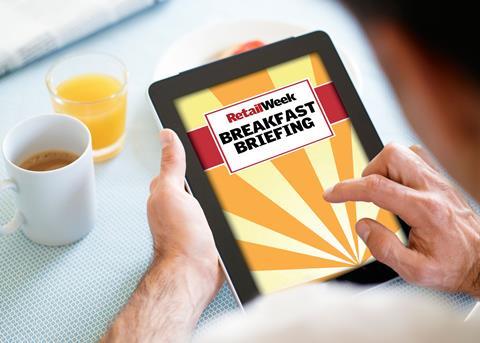 Teenager vies to become next chief executive at Nisa Retail
Teenager Harris Aslam has launched a bid to take over as the next chief executive of £1.6bn convenience store giant Nisa Retail, replacing current boss Neil Turton. Aslam, who already sits on the board of the member-owned business as a non-executive director, believes Nisa needs someone 'young and passionate to take the business forward', The Sunday Times reported.
Dixons Carphone and EE in talks to acquire some Phones 4u stores
UK high street retailer Dixons Carphone is in talks to acquire some Phones 4u stores and could announce the buyout as soon as today Bloomberg reported, citing people familiar with the talks. Separately, EE is in negotiations to buy stores as well and may also be ready to announce the deal today. EE, which is in talks for possibly dozens of stores, is said to be looking to bid for the Phones 4u Life business.
Neil Woodford snaps up stake in Game Digital
Hedge fund manager Neil Woodford has bought some of the stake in video games retailer Game Digital that was offloaded by US hedge fund Elliott Advisors, the Financial Times reported. Woodford's share is now worth £24m, after he raised his holding to 5.3% via his new investment group Woodford Investment Management. His former employer Invesco also increased its stake to 12.5%, making it the second-largest investor in Game Digital.
Asos comes under discounting wrath from leading clothing brands
Online fashion retailer Asos is facing dissent from its suppliers – some of UK's leading clothing brands – about the discounts it is offering on their products. The Sunday Telegraph reported that some of the leading brands are frustrated with the discounts Asos has offered on their clothes, particularly in the run-up to Christmas last year, and have threatened to pull out.
Marks & Spencer Chinese sales surge on Ali Baba
Marks & Spencer's online sales in China have surged after it penned a deal to sell its clothes through internet giant Alibaba, the Mail on Sunday reported. The retailer sells its clothes through Alibaba's subsidiary, Tmall, and this weekend it said almost half its dress sales in China are online, adding that it was the fastest growing womenswear brand on Tmall. Ricky Wilson, the head of Marks & Spencer's overseas internet business, said: 'Tmall accounts for 50 per cent of all clothing and footwear purchases made in China, providing international brands with a huge opportunity to reach China's growing middle classes.'
UK high street vacancy rate falls at fastest rate for 8 years
The number of empty shops on UK high streets is falling at the fastest rate for at least eight years. The vacancy rate on UK high streets has fallen from 15.1pc six months ago to 13pc, according to a new survey by property agent Colliers International, The Daily Telegraph reported. The drop in the number of empty shops is the biggest since Colliers began its survey in October 2006. It has been driven by the improving UK economy and the increasing confidence of retailers as they adapt to the rise of online shopping.