Retail news round-up on February 13, 2015: ex-Morrisons chairman blasts Sir Ken over Philips' exit, Wiggle refreshes brand identity, high street footfall declines in January and Ocado fonder lines up share bonuses £26m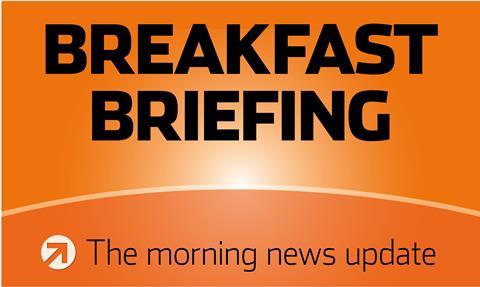 Former Morrisons chairman blasts founder Sir Ken over Dalton Philips' exit
Ex-Morrisons chairman Sir Ian Gibson has blasted the grocer's founder Sir Ken Morrison for his part in the departure of chief executive Dalton Philips. At last year's AGM, Sir Ken Morrison labelled Philips' strategy "bullshit." Gibson told the Daily Mail: "He said what he said. I think it was ill-judged; it was rude, it was unnecessary.
"I think Ken let himself down, he is the ex-chairman. I was sorry he did that, I was sorry for the company, but was sorry for Ken as well."
Redesigned brand identity for Wiggle
Wiggle has appointed BrandOpus to redesign its brand identity as it eyes a global presence. The refreshed identity will be "central" to a new communication and advertising campaign launching this spring, The Drum reported.
"We will introduce the new identity from late February across our online retail site, apparel, equipment, accessories and nutrition brands as well across the wider company portfolio including events, services and the WiggleHonda pro cycling team," said Wiggle marketing director Rachel Moffat.
High street footfall declines in January
High street footfall slipped 1.6% last month as consumers, tempted by free parking, turned to out-of-town locations. Shopping centre footfall declined by 2.6% in January, according to the latest British Retail Consortium and Springboard data. Trips to out-of-town locations rose 1.5% compared to the same time a year earlier.
Ocado boss lines up share bonuses worth over £26m
Ocado's chief executive Tim Steiner has lined up share bonuses potentially valued at more than £26m after the grocer posted its first profit in its 15-year existence.
Steiner was given a beneficial interest in 2.5m shares in January 2014. The stock vested under a scheme in which Ocado's four founders invested £1m of their own money with the potential to collect 30 times that if Ocado's share price doubled, The Guardian reported.
Steiner's interest in the last of four tranches of 2.5m shares made him a paper profit of £5.5m on the latest tranche, according to the company's annual report, filed on Thursday. The shares are worth £9.82m at present.