Retail news round-up on September 21, 2015: Made.com annual revenues jump and Morrisons' boss nearly doubles stake in troubled grocer.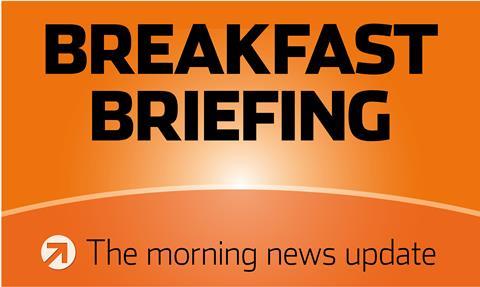 Morrisons chief David Potts boosts stake in troubled grocer
Morrisons boss has nearly doubled his stake in the business in a move to support the ailing grocer, The Telegraph reported.
Chief executive David Potts has spent more than half a million pounds of his own money to buy 314,881 shares in the supermarket retailer, taking his total stockholding to 822,881.
The company's finance director, Trevor Strain, has also increased his holding in the business by snapping up 58,453 shares. This brings his stake in Morrisons to 97,794 shares.
Made.com annual turnover leaps 63.4%
Upmarket online furniture chain Made.com has reported 63.4% jump in its annual revenues to record £42.8m.
However, the retailer's operating loss widened to £5.3m for the year to December, compared with £4.9m the previous year.
Made.com founder Ning Li said the firm is fast approaching a 'tipping point' in its evolution with continued rapid sales growth and improving financial metrics.
Overseas sales now contribute about 30% of total sales, Li added.
Mulberry outgoing finance boss sells shares ahead of exit
Mulberry's outgoing finance director, Roger Mather, has offloaded a lot of shares in the struggling luxury handbag brand ahead of his departure from the company next June, The Independent reported.
Mather sold off 33,000 shares for a total of £296,558 in two transactions earlier this week. However, he still holds around 100,000 shares and options under the firm's long-term incentive plan.
Amazon to help UK exporters cope with duty and VAT demands
Amazon has reached a deal with the Government to assist small UK companies looking to export.
Under the terms of partnership agreement with UK Trade & Investment, British exporters would be able to use Amazon's support to cope with the duty and VAT demands posed by other states.
Doug Gurr, the director in charge of the deal, admitted that his firm had probably been more helpful to Chinese importers than small UK businesses in the past.
Gurr told The Mail on Sunday: "We already do a lot of work with Chinese businesses selling to Europe. As a Briton I am embarrassed we help more Chinese firms export to Britain than we help British firms sell to China."
Jaeger may sell Regent Street flagship store to Coach
Fashion retailer Jaeger is poised to exit its flagship store on London's Regent Street after 80 years, The Sunday Times reported.
The chain is locked in talks with US luxury accessories brand Coach to sell its lease for about £5m.
The move comes after the departure of its chief executive Colin Henry last week.
Jaeger said: "We have stated in the past that our Regent Street store is too big for us so we wanted to relocate, and we continue to explore our options."