Retail news round-up on September 5, 2014: M&S will not rebrand Isis range, Amazon chief financial officer to retire and JD Williams launches first TV ad campaign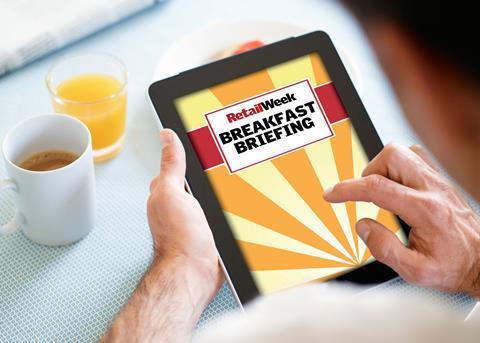 M&S will not rebrand Isis toiletries range
Fashion and food giant retailer Marks & Spencer has no plans to withdraw or change the name of its Isis toiletries range. Social media users picked up on the fact that the brand shares its name with terror group Islamic State, also known as Isis, The Drum reported. An M&S spokesperson said that the fragrance and body-spray line was 25 years old and the retailer was confident that the brand was recognisable in its own right.
Amazon finance boss to retire next June
Amazon's chief financial officer Thomas Szkutak will retire in June 2015, Bloomberg reported. He will be replaced by the online retailer's vice-president of finance, Brian Olsavsky. Olsavsky will work with Szkutak over the 10 months ahead of the transition.
JD Williams launches first TV ad campaign
Home shopping business JD Williams, owned by N Brown, today launches its first TV advertising campaign. Featuring TV presenter Lorraine Kelly the ad focuses on fashion for 'the forgotten fifties'- those aged over 50 who often feel overlooked by many retailers. The ad, promoting the retailer's autumn fashion collection, will appear during Emmerdale, Coronation Street and The X-Factor on ITV.