Retail news round-up on October 15, 2014: Inflation slows to five-year low; New boss at Signet Jewelers; M&S asked to phase-out chillers; and more.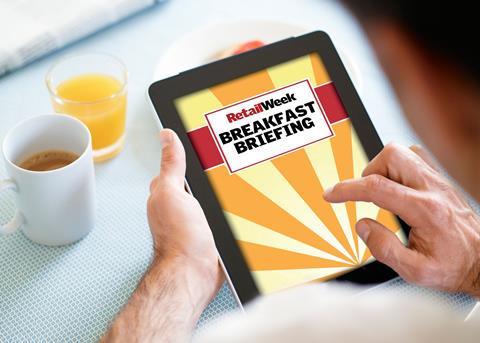 Inflation slows to five-year low in September
According to official figures from the Office for National Statistics (ONS), the inflation rate in Britain slumped to a five year low of 1.2% last month, BBC News reported. Lower energy and food prices along with cheaper transport costs helped to cut the rate. The Retail Prices Index measure of inflation dropped to 2.3% in September from 2.4% in August.
Mark Light to take over as next boss at Signet Jewelers
UK-based specialty retail jeweller Signet Jewelers has announced that its chief executive Michael Barnes has resigned as he wanted 'to relocate nearer to his family', Reuters reported. Mark Light, chief operating officer at the company would replace Barnes, effective October 31. Light will be handed a base salary of $1.1m and will be eligible for an annual bonus with a target of 125% of his base salary, the company said in a regulatory filing.
M&S asked to completely phase-out HFCs from chillers
The Environmental Investigation Agency has downgraded clothing retailer Marks and Spencer from leadership status over greenhouse gas emissions from its refrigerators, The Guardian reported. The chain has been accused of not moving fast enough to phase out hydrofluorocarbons (HFCs) and put doors on its chillers.
However, a spokesman for M&S defended the hybrid approach, saying: "We're making great progress on reducing carbon emissions from refrigeration. We hit our 2015 target two years early and last year reported emissions down 73% compared to 2007. We're committed to extending this further and will trial doors on fridges next year as well as continuing our innovative work on alternatives to chill our delivery fleets."
Mulberry could soon get new creative director
Mulberry's non-executive chairman Godfrey Davis has hinted that a new creative director will soon be on board, thereby reassuring shareholders. The luxury brand has been without a creative director since Emma Hill departed last September citing 'disagreements with management over creative and operational strategy'. "We are working actively on both [a new chief executive and creative director]," Davis told The Telegraph today. "We hope to tell the market fairly soon". Davis also revealed that the candidate Mulberry has in its sights is 'understood to be' contracted to another company, adding "we won't announce anything until the planets are aligned".