Retail news round-up on February 19, 2015: Shoppers ditch supermarkets for local grocers, parliament summons Sports Direct owner Mike Ashley, Eve eyes £1m turnover and more.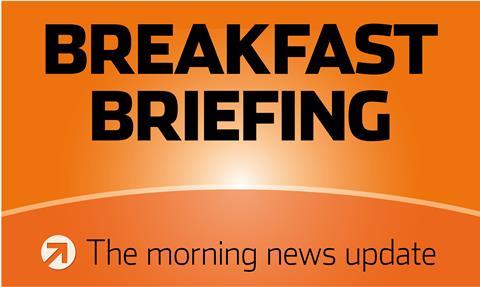 Shoppers ditch supermarkets as local grocers make comeback
Shoppers are ditching supermarket chains in favour of small local shops, according to a new report.
The number of small local retailers has surged 110% over the past five years, according the High Street Tracker.
The biggest increase was seen in the North West, which saw an 18% jump last year and 89% over the five-year period.
More local grocers and food shops opened in 2013 than any other type of independent retailer, as the public grew disillusioned with supermarket chains.
Coffee shops were the most popular choice for new high street entrants last year, while 5,300 new takeaways, nearly 4,000 new bars and 3,500 new restaurants also hit UK high streets during 2014.
Parliament summons Mike Ashley over USC collapse
Sports Direct founder Mike Ashley has been summoned before the Scottish Affairs Committee to give evidence regarding the role played by the sporting goods retailer in the treatment of workers at its fashion chain USC.
Ashley has been called before the 11 members of the parliamentary committee alongside other senior management from the sports retailer.
The cross-party committee is probing the treatment of workers at USC's Scottish warehouse, who were made redundant last month.
Chairman of the committee Ian Davidson MP said: "The Scottish Affairs Committee is investigating how employees in small businesses are treated when big bosses decide to shut down a company or sites."
Eve vies to be 'Sofa.com' of mattress industry
Online mattress retailer Eve is on track to turn over £1m in its first year of trading, The Telegraph reported.
The hi-tech start-up is eyeing to be the Sofa.com of the mattress industry, selling them exclusively online with a no-strings 'try before you buy' promise.
The etailer hopes to tap customers from Tempur by selling its products for a fraction of the price. It also hopes to 'pull up' Ikea customers by manufacturing Eve mattresses in the same quirky dimensions used by the Swedish retailer, as well as standard sizes.
Burberry and Line combine to live-stream LFW show
Burberry has teamed up with Japanese messaging app Line to live-stream its upcoming Prorsum womenswear show at London Fashion Week (LFW).
The duo will collaborate to offer Line users in Japan creative content, according to The Drum. The luxury brand has also developed a series of emoji-style stickers, a popular element of the app.
Using Line brand characters Cony and Brown, Burberry has redressed them in its famous trench coat and a cashmere scarf. The stickers will be available exclusively to Line users in Japan from mid-February.