Retail news round-up on August 3, 2015: Living wage impact, John Lewis' fashion boutique and Matalan gets brand director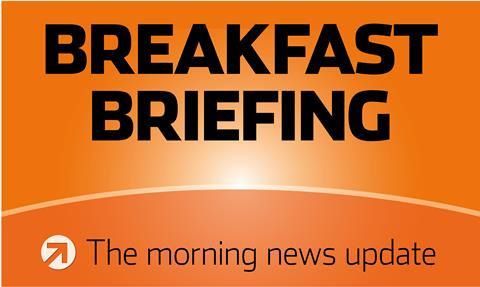 Big Four may employ more under-25s to avoid living wage
Supermarket retailers in the UK could stop hiring over-25s to avoid implementing a new 'national living wage', Moody's has warned. The new pay increase announced in this year's summer budget is expected to hit big retailers as they will be forced to hand several low-paid workers a rise over the next five years, according to the credit rating agency.
In its new research report, Moody's claims Tesco profits will be 7% lower in 2017 and profits at Morrisons will fall 10% if the companies do not take mitigating action.
It said the UK's 'Big Four' could respond by closing stores, employing fewer staff in existing stores and hiring more under-25s, who are not eligible for the national living wage.
Sven Reinke, a vice-president and senior analyst at Moody's, said the national living wage could encourage Tesco, Morrisons and Sainsbury's to "rethink their strategy of putting more people on shopfloors to improve service and customer experience as a way to differentiate themselves from the discounters".
John Lewis set to open fashion boutiques within stores
John Lewis is poised to launch a boutique shopping concept in store displaying an array of top contemporary brands including Nike and Bruuns Bazaar.
The move comes as the department store group intends to boost its womenswear sales to attract more of a fashion crowd.
The retailer's first concept called 'Found at John Lewis', spanning 4,000 sq ft, will be unveiled at its Birmingham store in September, followed by Liverpool in November.
Matalan poaches Tesco's Bernadette Lusher as brand director
Matalan has appointed a second Tesco director in six months in an attempt to bring back its clothes shoppers from supermarkets, the Daily Mail reported.
The discount fashion retailer has named Bernadette Lusher as brand director, who is likely to join later this year.
Previously, she was commercial director for UK general merchandise at Tesco for two years. Lusher will work alongside Paul Solly, who was hired as merchandise director in March.
Next nets £170m in interest charges from shoppers
High street chain Next has pocketed almost £170m in interest charges from shoppers last year using its online and catalogue service, The Guardian reported.
The financial results showed 2.7 million of Next Directory's 3.6 million customers used unsecured credit from the fashion retailer to purchase through its online and catalogue business.
These shoppers were billed a 'service charge' at an annual percentage rate of 24.99% if they did not repay the outstanding balance on their Directory account and card by a set date each month.
The interest income accounted for almost a third of the profit Next made on sales to its 2.7 million Directory shoppers, according to its own figures.
The amount that the company collects in interest was found in the small print of its accounts.