Retail news round-up on September 14, 2015: Retailers line up to warn living wage impact, August footfall down and Jaeger boss leaves.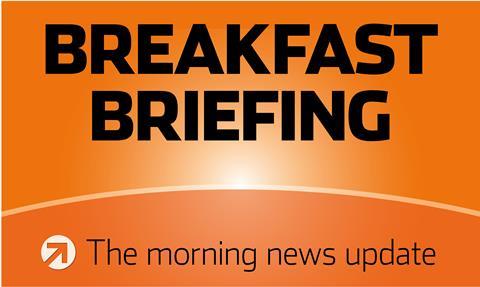 Retailers to warn on living wage impact
A slew of UK retailers and industry groups have lined up to warn of the impact of the government's recently announced National Living Wage.
Companies are lining up to count the future costs from looming living wage increases.
The leader of the CBI warned that the Government's "artificial wage hikes" were "a gamble".
John Cridland, director general of the CBI, warned: "We should be careful what we wish for. Our jobs-rich recovery is a success which depends on entry-level jobs and progression routes on our high streets and in our leisure sector."
High street footfall down in August
UK high street footfall plunged 2.3% for the third straight month in August.
This is a concern for retail companies as they gear up for the crucial festive period.
The number of visitors to shopping centres dropped 2.8% compared to a year ago, according to Springboard.
Footfall at retail parks increased 1.7%, although this was the slowest increase since May.
Helen Dickinson, director general at the British Retail Consortium, said: "It is clear that high streets and shopping centres are under increasing pressure once again.
However, it is worth noting that these figures do not take into account the last two days of August, the Sunday and bank holiday Monday, which will, hopefully, add some cheer to the numbers in September."
Jaeger chief departs after difference with owner
Fashion label Jaeger is poised to confirm today that its chief executive Colin Henry has exited, according to Sky News.
It emerged last week that Henry had taken an unexplained 'leave of absence' from the retailer.
The label is yet to line up a replacement.
The company has appointed AlixPartners, a business consultancy, to lead the recovery.
In a statement, Henry said that he had "enjoyed the challenge" at Jaeger but felt now was the "right time to move on to new opportunities".
Sources suggested that he had stepped down after a difference of opinion with Better Capital, which bought the business out of administration in 2012, over the future of the brand.
BHS raises £65m for turnaround plans
Department store chain BHS has signed a loan agreement with Grovepoint Credit to secure an amount thought to be about £65m.
The high street retailer's first fundraising after being sold comes against a small number of its stores, according to Financial Times.
Sir Philip Green, who offloaded the beleaguered business to Retail Acquisitions for £1, has not participated.
The fresh capital would be used to accelerate the turnaround of the company, sources said.