Retail news round-up on August 11, 2015: July retail spending up, NFU calls for fairer contracts and Co-op to escape hefty fines.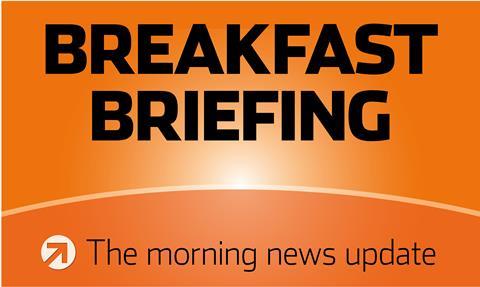 Food sales fall for first time in July
Like-for-like retail sales grew last month by 1.2% compared with a year earlier thanks to improved consumer confidence. Overall retail spending edged up by 2.2% year on year in July, according to the monthly BRC-KPMG Sales Monitor.
Food sales dropped for the first time this year in July after wet weather caused consumers to put barbecue plans on hold.
Spending on furniture, textiles, home accessories and footwear increased strongly as rising wages and falling shop prices meant shoppers had more disposable income.
"As the labour market continues to improve and real wages show strong growth, it's no surprise our extra disposable income seems to be being spent on more discretionary purchases," BRC director-general Helen Dickinson said.
David McCorquodale, head of retail at KPMG, said: "Retail sales remained positive in July as improved consumer confidence is slowly winding its way to the tills.
"Looking ahead, retailers will be hoping more summer sunshine coupled with confirmation that interest rates will stay at 0.5% will keep consumer confidence riding high into August."
Farmers' union calls for long-term and fairer contracts
The National Farmers' Union (NFU) has warned that UK farm produce could soon disappear from supermarkets if major retailers keep driving down prices of staples such as milk and lamb, The Independent reported.
Meurig Raymond, the NFU president, said the country would become increasingly beholden to overseas producers unless drastic action was taken to help farms survive.
In an emergency meeting held in London yesterday, Raymond called on retailers and processors to ensure "more transparency and fairer contracts" that would ensure they share some of the risk.
He also urged the Government to force retailers to clearly label whether their products are British or imported.
Co-op to escape big fines over weak financial position
The Co-operative Bank is likely to avoid a fine of more than £1.5bn being imposed over the governance and risk management crisis which led to its near-collapse two years ago.
The Financial Conduct Authority and Prudential Regulation Authority are to officially announce the conclusion of an 18-month inquiry into the bank's conduct. The duo had uncovered evidence of weak oversight.
The two regulators are expected to avoid imposing significant financial penalties on the bank for fear of undermining its already precarious capital position and so worsening its recovery prospects, according to Sky News.