Retail news round-up on November 28, 2014: John Lewis raises £300m in bond sale; Tesco execs exit; Consumer confidence flat; Black Friday kicks off; Morrisons to close six convenice stores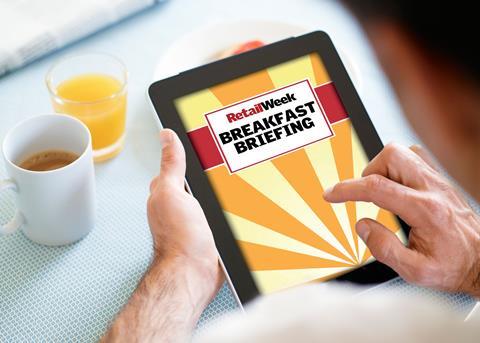 John Lewis raises £300m in bond sale
John Lewis Partnership has raised £300m in the UK retailer's first bond issue since 2011. The securities, due December 2034, were priced at 190 basis points more than UK gilts, according to data compiled by Bloomberg. The notes were initially offered with a spread of as much as 200 basis points.
Tesco executive under suspension exit
Tesco's two senior executives - Kevin Grace who had been group commercial director and Carl Rogberg UK finance director – left the UK supermarket retailer, the Financial Times reported. The business is under investigation by the Serious Fraud Office over the guidance error.
British consumer confidence flat in November
According to GfK's survey, UK headline consumer confidence index stayed at -2 in November for a second month in a row. Flat consumer morale is likely to continue until May's 2015 national election. The overall economic growth remained robust in the third quarter of this year, driven mainly by consumer spending which rose 0.8%, its fastest quarterly rate in more than four years.
UK retailers kick-off Black Friday promotions
More British retailers than ever embraced the US-style 'Black Friday' promotions, looking to kick-start trading in the key Christmas period. UK high streets, malls and online sites are awash with steep discounts. Shoppers are expected to spend an estimated £1.7bn on Black Friday and the rest of this weekend. Black Friday is expected to be the biggest online shopping day in UK history, with British shoppers placing 8.5m orders in the 24-hour period, a 22% increase on last year, according to Visa Europe.
M&S joins in Black Friday discounts for first time
Clothing retailer Marks & Spencer is joining in with US-style discount day Black Friday for the first time along with an array of other UK high street businesses. M&S is using Black Friday to launch a four-day sale online and in stores. M&S is offering up to 30% off footwear, slippers, nightwear, perfume and selected clothing including Autograph lingerie, in a major sale event that is two weeks earlier than last year.
Morrisons to shut down six convenience stores
UK supermarket retailer Morrisons is closing six convenience stores, two months after announcing it would scale back the opening programme for its M local chain, the Guardian reported. Outlets in Enfield and Kensington in London, as well as in Waltham Cross, Hertfordshire, Headington, Oxfordshire, and Aberdeen and Kilmarnock in Scotland are to shut down in the next few weeks, less than two years after they opened. The closures come after months of speculation that the supermarket would be forced to shut a number of underperforming stores that had been too hastily snapped up in a rapid expansion plan.