Retail news round-up on January 19, 2015: John Lewis staff to receive £22m extra holiday pay; Austin Reed strikes CVA; and supermarket price war puts suppliers at risk.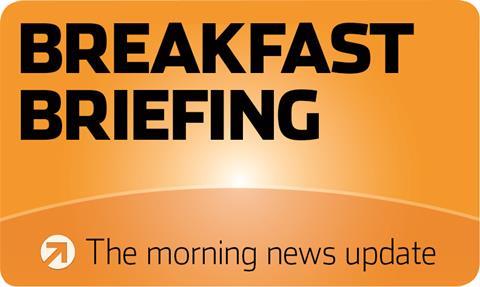 John Lewis and Waitrose staff to receive £22m holiday pay
Staff at John Lewis and Waitrose are to pocket a share of a £22m extra bonus this year after an employment tribunal forced a change in the way all British firms calculate holiday pay, reports The Guardian. The windfall comes 18 months after 69,000 workers shared £40m in holiday back pay after the employee-owned retail group admitted it had been miscalculating pay for seven years.
About 60,000 workers will share £3m in their February pay packets and John Lewis will take on £7m more in pension liabilities. Workers will receive a further £12m in additional holiday pay over the year ahead. The company said it expected the tribunal ruling to result in additional costs of £12m every year.
Austin Reed strikes company voluntary arrangement
Austin Reed is preparing to close 31 stores and secure a £3m cash injection from shareholders under a deal with creditors to rescue the fashion retailer, The Guardian reported. The company is hoping to ink a deal with landlords in which they would accept a fifth less rent on 35 stores and 50% less on a further 31, which are then likely to close after six months.
Under a company voluntary arrangement (CVA), a further 166 stores would continue to trade as normal, including Austin Reed's flagship store on Regent Street in London. Creditors, mainly landlords, are due to vote on whether to accept the company's proposals on February 5.
Food suppliers could be forced out of business
More than 100 food suppliers are at a risk of collapse as supermarkets cut prices in an effort to keep their customers, the BBC reports. There are more firms in financial distress in this sector than in any other, according to Begbies Traynor. The report says that about 4,550 food-selling businesses are currently struggling, compared to 2,878 a year earlier. The number in significant distress rose from 733 in the last quarter of 2013 to 1,410 in the last quarter of 2014.
The rise in financial difficulty is more marked for smaller companies. Small food retailers in distress during the final quarter of last year rose 61% to 4,388, while small manufacturers of food and drink showed a 113% rise to 1,240.