Retail news round-up on July 20, 2015: Ikea first to promise living wage, Morrisons staff jailed over data leak, Sainsbury's boss vows store reinvention and food suppliers hit by price war.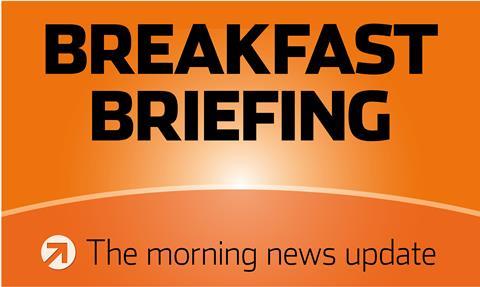 Ikea first retailer in Britain to adopt living wage
Furniture chain Ikea has become the first retailer in the UK to introduce the living wage for all its employees from April 1, 2016. The Swedish firm said the move would affect 50% of its 9,000 workers in the country. Staff of all ages will receive a basic pay of £7.85 per hour while those within London will be paid £9.15 per hour by 2016 – outstripping the rates set by Chancellor George Osborne during the Budget earlier this month.
More food firms in 'significant' financial distress
The number of UK food suppliers and farmers struggling to stay afloat has surged more than 50% in 12 months, as the supermarket price war continues to take its toll. According to research by Begbies Traynor, 1,622 growers and suppliers were in 'significant' financial distress in three months to the end of June compared with 1,052 at the same time last year. It said almost 90% of the suppliers were small and medium-sized businesses, with fears that some could now collapse into administration.
Sainsbury's chief pledges supermarket 'reinvention'
Sainsbury's boss Mike Coupe has promised to "reinvent" its supermarkets and "push the boundaries" of shopping in a bid to fight back against plunging sales. The chief executive is drawing up plans for six outlets across the country that will be overhauled in a new format, he revealed in an interview with The Telegraph.
The exact plans and location of the shops remain under wraps, but according to Coupe, popular products such as fresh food will be moved to the front of the supermarkets, new self-scan technology will be deployed so shoppers can pay using their phone and new in-store services such as foreign exchange points will be introduced.
Morrisons senior internal auditor jailed over staff data leak
Morrisons senior internal auditor Andrew Skelton has been sentenced to eight years in prison for leaking sensitive data online on almost 100,000 staff, The Financial Times reported. Skelton was convicted of fraud for abuse of position at Bradford Crown Court, securing unauthorised access to computer material and disclosing personal data. The grocer has incurred costs of almost £2m after dealing with the fraud and shelling out on professional and legal fees.
Skelton appeared to be motivated by a grudge against the retailer after he was accused of dealing in legal highs at work, the Crown Prosecution Service said. Prosecutors alleged he posted personal information, including employees' names, addresses and bank details, on to various websites and then attempted to cover his tracks.
John Lewis unveils £14m overhaul of homewares division
John Lewis has revealed plans for a £14m refurbishment of the homewares division at its flagship Oxford Street store, The Telegraph reported. The eight-month revamp programme, to be completed by September, will see the new 94,000 sq ft home department cover two floors of the shop and include a new 'sleep room' for shoppers to design their perfect bedroom. The retailer's managing director, Andy Street, said the overhaul would create the "biggest home shop in the country".
More than 25 different full-scale room designs will be featured within the outlet. The department store's lighting room will include 650 different models, while the flagship shop's 'living room' division will offer more than 100,000 different combinations of sofa shapes and fabrics as well as having a separate rug gallery.
Made.com gets £38m in funding for European expansion
Upmarket online furniture retailer Made.com has secured $60m (£38m) in funding from Partech Ventures and Fidelity Growth Partners to speed up its European expansion. The etailer will use the fresh capital to "invest aggressively" in the UK, France, Italy, Germany, Belgium, and the Netherlands, co-founder Ning Li said.