Retail news round-up on July 13, 2015: HMV's Middle East venture, Tesco raises minimum spend for deliveries and Primark owner ABF changes auditor after 80 years.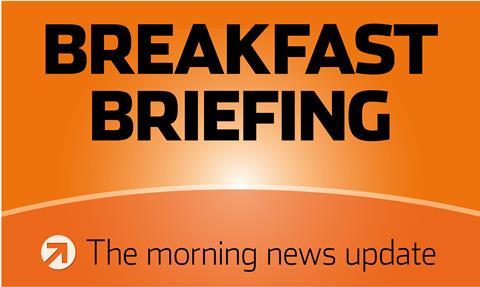 HMV to open 15 stores across the Middle East
Entertainment retailer HMV has agreed a deal to open 15 stores across the Middle East as part of its turnaround plans, The Telegraph reported. The music, film and video games company is also in discussions about separate deals to expand into Australia, China, and India. Paul McGowan, chief executive of owner Hilco, said: "We have been approached by so many people."
Hilco has agreed to take HMV to the Middle East with Qatar's Al Mana Lifestyle Trading through a licensing agreement. It will open HMV outlets in Qatar, Bahrain, Kuwait, Oman and the United Arab Emirates, and will look for partners to take the brand to Egypt, Algeria, Tunisia, and Morocco.
Tesco hikes minimum spend for online deliveries
Tesco has raised its minimum spend for deliveries on online orders from £25 to £40 The Guardian reported. The grocer announced that starting July 23, any online order under £40 will be subject to a £4 surcharge on top of delivery charge, including those made under Tesco's Delivery Saver scheme.
Meanwhile, the retailer has promised to award its staff with a one-off 'turnaround bonus' worth up to 5% of their salary if they achieve sales and profit targets this year. The potential payout in shares will enable staff to cash in immediately.
ABF ditches KPMG as auditor for 80 years
Primark owner Associated British Foods has ended its 80-year audit relationship with KPMG, The Telegraph reported. The conglomerate said it would appoint EY to conduct its accounting checks after a vote at this year's shareholder meeting.
Chairman of the ABF audit committee Peter Smith said: "We thank KPMG for their strong contribution as the company's auditors over many years and for the current year."