Retail news round-up on August 7, 2015: High street's worst summer sales, Arcadia discount criticised and Amazon Prime in Birmingham.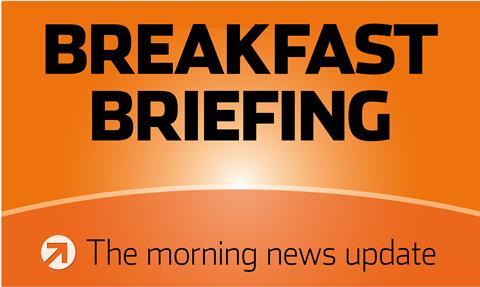 Retailers' sales hit by worst July in six years
The UK high street has experienced its worst summer in six years as volatile weather and the lure of restaurants and holidays kept shoppers at bay.
Underlying sales in the four weeks to July 26 dropped 1.1% year on year, the third consecutive month of falling revenues, according to the BDO High Street Sales Tracker. It is the first time since 2009 that the summer months of May, June and July have all recorded falling sales.
Fashion retailers bore the brunt with sales at high street shops down 1.4% year on year. Homewares sales declined by 1.1% caused by the buoyant housing market and lifestyle goods fell 0.5%.
Sophie Michael, head of retail and wholesale at BDO, said: "The political landscape is still settling down after the election and speculation over interest rate rises is creating uncertainty in the minds of retailers and consumers.
"If this trend of falling sales continues into August, 2015 will go down as a very gloomy summer on the high street."
BDO surveyed around 85 mid-sized retailers with a total of about 10,000 outlets
Small business representative condemns Arcadia's discount demand
The Forum of Private Business (FPB) has criticised Arcadia for forcing its clothing suppliers to accept harsher payment terms, The Times reported.
The small business representatives said the fashion group was putting jobs and companies' ability to grow at risk by asking for a significant discount from suppliers.
A spokesman for the FPB said: "Suppliers see the benefit in helping their customers to succeed by supporting them, but this should be done through agreement, not in this way.
"Action like this reverberates through the supply chain, costing UK jobs and the ability of good firms to invest in their own growth."
Amazon brings Prime Now one-hour deliveries to Birmingham
Amazon has extended its Prime Now one-hour deliveries to Birmingham as part of a gradual roll-out across the UK.
As part of the service, rapid deliveries on daily essentials such as coffee, batteries and nappies, as well as other popular items like games consoles, toys and sports equipment, are all possible via the mobile app.
Christopher North, managing director of Amazon UK, said: "Customers in London already benefit from ultra-fast delivery with Prime Now and we are delighted to bring this innovative service to Birmingham and selected postcodes in surrounding areas only five weeks after our London launch."
Subscribers to Apple Music free trial hits 11 million in just five weeks
The number of people who have subscribed to the three-month free trial of Apple's music streaming service has reached the 11 million mark since it launched on June 30. This figure is still just over half of Spotify's 20 million paying customers.
"We're thrilled with the numbers so far," Eddy Cue, Apple's senior vice-president of internet software and services told USA Today. He said two million have opted for the more lucrative family plan at $14.99 a month for up to six people.
Cue also added that "we're aware that some users have experienced some issues, and we hate letting them down, but we're releasing updates as fast as we can to address those issues".