Retail news round-up on August 26, 2014: Footfall plunges over rainy Bank Holiday, Furniture Village gets £6m investment, Amazon acquires gaming firm and more.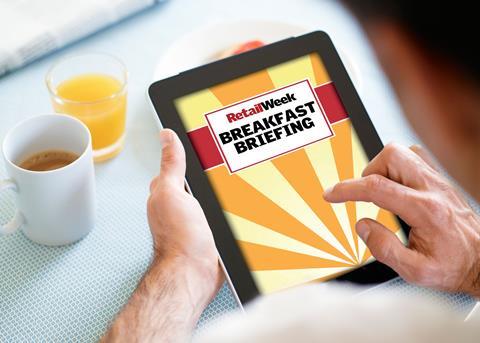 Shopper numbers plunged 5.4% over Bank Holiday weekend
According to Springboard figures, British retailers suffered a sharp downturn in shopper numbers as the Bank Holiday rain poured cold water on hopes of a national spending spree, The Times reported. The number of customers fell 5.4% over the three-day holiday period, dragged down by a near 15% slump yesterday as shoppers stayed indoors. High street shopper numbers declined 7.3%, including a 21% fall yesterday, which was offset in part by a more modest decrease at out-of-town retail parks as shoppers stocked up on DIY goods.
Business Growth Fund to inject £6m capital in Furniture Village
The Business Growth Fund (BGF) is to pump £6m into UK's largest furniture retailer Furniture Village, acquiring a minority stake in the company. The capital investment will accelerate the launch of new stores and help to finance the development of its online business. The BGF will take a seat on Furniture Village's board through its senior investment manager Jon Simon. The size of its stake remains undisclosed, but the BGF typically takes holdings of between 10% and 40%.
Amazon acquires Twitch for £585m
Amazon has bought live-streaming gaming network Twitch Interactive in a cash transaction worth $970m (£585.46m). The deal will help Amazon compete with Google and Apple in the fast-growing world of online gaming. The acquisition involves some retention agreements that push the deal over $1bn, a source close to the deal told Reuters. Twitch allows viewers to message players and each other during live play. The deal is likely to close in the second half of the year.
East UK cuts full-year pretax losses
Fashion retailer East trimmed its pre-tax losses to £712,000 in the year to the end of March from £1.5m last year, the Telegraph reported. Like-for-like sales inched up 0.2% for the full-year. This was hindered by a mild autumn in 2013, which weakened demand for autumn and winter clothing and led to widespread discounting on the high street in the run-up to Christmas. During the period, East cut it store count by five by leaving three standalone stores and two concession. The company is opening further shops including standalone ones and concessions along with new ecommerce developments
One Stop stores to feature Apple's in-store beacon technology
Magazine group IPC Media will launch next week a national British commercial campaign using the Apple's in-store beacon system in 740 One Stop outlets, the Financial Times reported. Thousands of other stores are expected to be involved over the next year. Customers at the Tesco-owned convenience stores will soon find their smartphones offering them bespoke discounts, in the first UK-wide rollout of Apple's beacon technology.