Retail news round-up on March 12, 2015: Food suppliers scared to reveal supermarket bullying, Amazon Exclusive store launches, UK retail footfall increases and online sales continue to grow.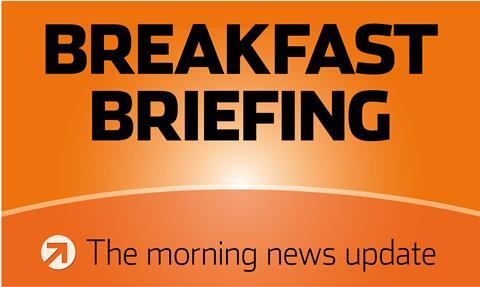 Food suppliers scared to reveal supermarket bullying
Food suppliers are scared to raise complaints about bullying tactics of supermarket giants, according to the Groceries Code Adjudicator Christine Tacon.
Tacon told peers that it was "difficult to get suppliers to come forward" with evidence of breaches of the industry code of practice, because they were scared of any retribution if they were unmasked.
The mistreatment of suppliers has risen up the political agenda following Tesco's accounting scandal. The grocer's relationship with its suppliers was also featured in a BBC Panorama documentary.
'Amazon Exclusives' store launches for access to up-and-coming brands
Etailer Amazon has launched 'Amazon Exclusives,' a new store that allows consumers to explore electronics, toys, sporting equipment, and other products from up-and-coming brands.
The store will feature some products that have been showcased on television network ABC's show 'Shark Tank.'
The online retail giant said that select brands, many of which "have won innovation awards from industry associations," will be available at the new store. Companies that are partnering with the site include Jackery, Tower Paddle Boards, Hot Chocolate Design, Olloclip, and Zackees.
UK retail footfall up in February
Retail footfall in Britain increased for the third straight month in February, the longest singular period of year-on-year growth since 2007.
Nationwide, retail footfall dropped by just 4.9% on January's level. According to Ipsos Retail Performance, the Retail Traffic Index (RTI) grew 2% last month in every region except London and the South East.
Month-on-month figures held up well, with Northern England, Scotland, Northern Ireland, the South West and Wales almost matching January's level of footfall.
Scotland and Northern Ireland recorded the highest growth with a 5.5% rise on the same time last year, while the North of England (4.3%), The Midlands (1.5%) and the South West England & Wales (1.8%) also recorded growth.
UK online retail sales continue to grow
Online sales of non-food products are taking an increasing proportion of the retail market, according to the latest British Retail Consortium/KPMG Online Retail Sales Monitor.
Last month, online sales represented 17.5% of total retail sales, up from 16.6% during the same period in 2014.
KPMG head of retail David McCorquodale said: "The high street still has a leading role to play in the success of retailers' operations, but most will acknowledge that it is no longer the sole star of the show."