Retail news round-up on November 21, 2014: Ex-JJB boss found guilty of £1m fraud, Richemont considers Net-a-Porter IPO and China becomes biggest consumer of UK goods online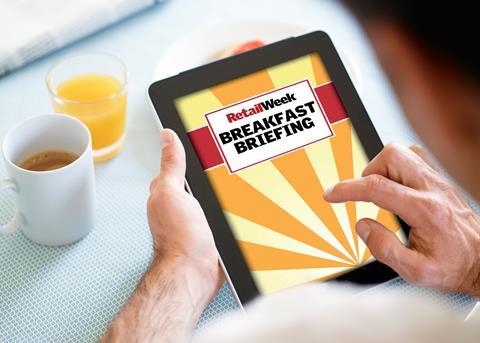 Former JJB chief Chris Ronnie found guilty of £1m fraud
Former JJB Sports chief executive Chris Ronnie has been found guilty of accepting more than £1m in bungs from suppliers. Ronnie was found guilty of fraud over three six-figure cash payments made to him by suppliers. Ronnie used the payments to buy a home in Florida.
Richemont eyes IPO of Net-a-Porter Next year
Net-a-Porter's owner Richemont is understood to be considering an IPO of the etailer next year. Richemont, the world's biggest jewellery maker, has held talks with banks to discuss options for UK-based Net-a-Porter, Bloomberg reported. Richemont may also consider a sale. No final decision on a sale or float has been made and Richemont may choose to retain ownership of Net-a-Porter.
China becomes biggest consumer of UK goods online
Chinese shoppers love to buy British when shopping online, a study has shown. About 25% of cross-border consumers buying from the UK are from China, driven mainly by demand for British clothing, footwear and accessories, according to a PayPal/Ipsos survey of 17,500 adults across 22 markets. The UK is the third most popular destination for online shoppers globally. About 45% of Chinese consumers have bought clothing, footwear or accessories from an international shop in the last 12 months. 38% have bought cosmetics or beauty products, and 31% have purchased consumer electronics including mobile phones, computers and tablets from international sellers.