Retail news round-up on December 8, 2014: Evans Cycles prepares for £100m sale, Blue raises £4m in funding, activist investors prepare Sainsbury's share raid.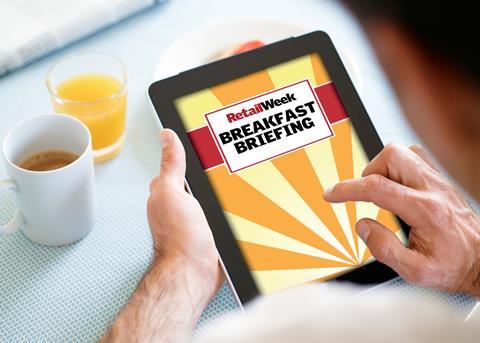 Evans Cycles gears up for £100m sale
Evans Cycles' private equity owner Active Capital has appointed investment banker Canaccord Genuity to explore options as it prepares for sale next year, The Sunday Times reported. The company could be worth up to £100m. The decision to sell the firm comes on the back of strong sales on Black Friday and Cyber Monday, according to sources.
Blue raises £4m in funding
Menswear retailer Blue has secured £4m in financing as it considers another attempt to list on the stock market. The fresh fund proceeds would be used to improve its online arm and grow its Twisted Soul brand. The fundraising was backed by Unicorn Venture Capital Trust and could be a precursor to an attempt to list after the general election next year.
Christo Wiese looks to launch new fashion chain in UK
South African billionaire Christo Wiese is planning an assault on the UK retail market and has built a collection of heavyweight figures from the industry to lead his plans. A new company called Pepkor UK Retail Limited, named after Wiese's holding group, has been registered at Companies House with a team of directors led by the former Asda boss Andy Bond.
Pepkor is understood to be planning a new discount fashion chain in the UK, which had been code-named Project 50 because the plan is to open 50 stores within two months of the business launching. The retail chain will be targeted at mothers and children and sell a range of affordable fashion products similar to what is on offer in Britain's supermarkets.
British consumer spending grows in November
UK consumer spending increased strongly in November after many big retailers adopted US-style 'Black Friday' promotions, reports Reuters. Spending for 2014 as a whole may surge at its fastest rate since 2010, according to Visa Europe.
Visa's UK expenditure index showed household spending rose at its fastest annual rate since August, up 2% after inflation versus 1.4% in October. Spending rose by 1.6% month-on-month in November.
Sports Direct opens debut shop in Tesco
Sports Direct has opened its debut store within a Tesco building, its first domestic tie-up with the supermarket, Express reported. The move may appease investors frustrated by Sports Direct's September flutter on Tesco through a sale of 'put options' that mean it will profit if Tesco's shares go up.
DFS puts IPO on ice
DFS has put its mooted stock market floatation on ice as its gears up to further expand into Europe, the Express reports. Chief executive Ian Filby said: "There are no concrete plans and nothing is happening on the IPO front at the moment."
The company is instead concentrating on international expansion, having recently set up stores in the Netherlands. DFS is also preparing for a bumper Christmas, expecting to hand make 53,000 pieces of upholstered furniture over the festive season. The retail company has cranked up production levels at its three UK factories by 25% to deal with the growing demand for handmade furniture in the run-up to Christmas.
Activist investors mull share raid on Sainsbury's
UK activist fund Crystal Amber is in talks with several large overseas investors about mounting a share raid on J Sainsbury, as part of a bold plan that could see an attempt to engineer a takeover of the supermarket giant. Crystal Amber is understood to have been approached earlier this year by an unknown US investor interested in buying a sizeable stake in the grocer, reports the Telegraph.
Amber is looking at building its own position worth tens of millions of pounds in Sainsbury's so it can participate in any major shake-up of the grocer. The fund could swoop as early as the New Year amid encouragement from one of its own investors. It is thought that Crystal Amber believes a club of activists would be able to either flush out a bid for Sainsbury's from another large international retailer or force it into a major sell-off of its vast property estate.