Retail news round-up on September 3, 2014: Shop prices fall; Metro sells stake in Booker; Mike Ashley holds onto House of Fraser stake; and more.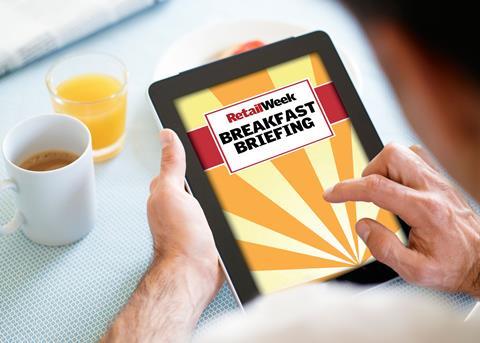 Prices in British shops down 1.6% in August
According to the British Retail Consortium, shop prices dropped 1.6% year-on-year in August. Food price inflation grew 0.3% last month. Deflation of prices for hardware, home improvement and gardening products accelerated in August.
Metro to sell stake in UK's Booker Group
German retailer Metro is to offload its 9% stake holding or about 156.6 million shares in the UK's largest cash-and-carry wholesaler Booker Group in a bid to reinvest capital and reduce debt, Reuters reported. JPMorgan Cazenove, the sole book-runner, said the stake sale will be through a placement. However, the company will continue its strategic partnership with Booker.
Mike Ashley to keep hold of 11% stake in House of Fraser
Sportswear tycoon Mike Ashley has refused to give up an 11% stake in UK department store chain House of Fraser, the Telegraph reported. Chinese conglomerate Sanpower has officially snapped up the retailer for £480m. It is understood that Ashley will be holding on to the shares as a strategic investment and is working on a plan to sell some of his merchandise in House of Fraser department stores.
Fund manager Terry Smith buys shares in eBay
Fund manager Terry Smith has purchased shares in e-commerce giant eBay for his Fundsmith Equity fund, the Telegraph reported. Smith said the reasoning behind his decision to buy the shares had been 'wrong' but that he had still made a profit on the holding.
Mobile shopping overtakes desktop for first time
According to the latest IMRG Capgemini Quarterly Benchmarking Report, visits to retail websites via mobile devices have overtaken desktop traffic for the first time. Some 52% of visits were using a mobile, while 36% of UK online sales are now completed on a smartphone or tablet device – rising to 40% for clothing sellers. Of sales completed on a mobile device, smartphones account for around 18% and tablets 82%.