Retail news round-up on December 1, 2014: Retailers braced for £600m Cyber Monday bonanza; Boots buys Soap and Glory; Co-op touts renaissance; Vodafone eyes Tesco's Blinkbox.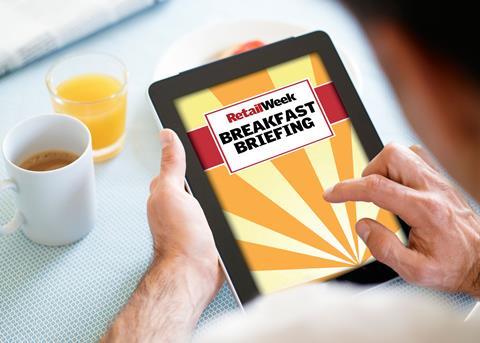 UK retailers brace for online shopping on 'Cyber Monday'
Retailers are preparing themselves for a half-a-billion-pound online shopping surge today through 'Cyber Monday'. Visa said £600m of the £1.6bn spent today will be on the internet. Amazon, Currys and Tesco are among the big players lining up new deals and hoping their websites hold up to the virtual stampede. Amazon.co.uk is to release hundreds of limited 'lightning deals' which offer discounts for a specific period, with new offers coming online every 10 minutes. Cyber Monday will kick start Christmas spending as a £36.5bn month-long spending spree gets under way.
Alliance Boots buys beauty firm Soap and Glory
Alliance Boots has snapped up skincare brand Soap and Glory, a beauty venture by serial entrepreneur Marcia Kilgore. Kilgore is understood to have netted between £40m and £50m from the latest deal. It is understood that Boots exercised a call option to acquire the whole company, which the high street chemist had held since 2011 when it bought a minority stake.
Kilgore confirmed the deal, when contacted by the Telegraph, saying: "I am proud of the company we have created, where we realised our dream of having an indie brand with indie values – and affordable prices – that caters to the masses."
Co-op touts 'renaissance'
Steve Murrells, the chief executive of The Co-operative's food business, has said the troubled brand can undergo a 'renaissance' by leading a new space race into small convenience stores. Murrells said the Co-op is undergoing a 'transformation' as it closes large stores and invests in modernising and opening small convenience stores. In an interview with the Telegraph, he said a rise in sales at convenience stores and a slump at supermarkets had sparked a new race among grocers to snap up the best sites for small stores.
Vodafone eyes Tesco Blinkbox acquisition
Vodafone has held talks with Tesco about snapping up its lossmaking video streaming service Blinkbox as it considers bolstering its TV business, according to The Financial Times. Vodafone has had 'early discussions' with Tesco about its on-demand video services, but no final offer has been made.
Blinkbox makes heavy losses, which means that Vodafone may not have to pay much or any money to take it from a retailer, which is keen to dispose of non-core businesses quickly. The business could be closed if not sold, claims The Financial Times.