Retail news round-up on August 10, 2015: Carphone Warehouse's data hacked, Morrisons overhauls self-service tills and Tesco's 'junk' free status.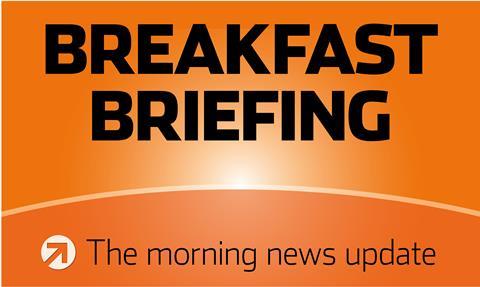 Carphone Warehouse has suffered a cyber-attack that has exposed the personal and banking details of up to 2.4 million customers, along with the encrypted credit card information of up to 90,000 customers.
The attack had been carried out on a division that operates the websites OneStopPhoneShop.com, e2save.com and Mobiles.co.uk, and provides services to iD Mobile, TalkTalk Mobile, Talk Mobile and some Carphone Warehouse customers.
The electricals goods and mobile phone retailer said it had discovered the breach on August 5 and was stopped 'straight away' by taking immediate action to secure the systems.
The Information Commissioner's Office (ICO) has been called in to probe the theft as it has powers to impose a fine of up to £500,000 on companies with inadequate data protection.
Meanwhile, customers took to Twitter to vent their anguish over not being made aware of the theft when it was first learned. Dixons Carphone has apologised for the attack and said affected websites have been pulled down.
Morrisons overhauls 3,000 self-service tills across UK
Morrisons is following Tesco's footsteps in overhauling all of its self-service machines across the UK, The Telegraph reported.
The grocer has re-recorded the voice on its 3,000 new self-service tills to be 'friendly, human and polite', while introducing bigger scanners and a larger area for shopping bags.
The changes will come into effect in the next couple of weeks.
Tesco could cast off 'junk' rating with assets sale over £5bn
Tesco is poised to shed its 'junk' status in financial markets as it closes in on more than £5bn sell-offs of its assets.
The grocer is awaiting the first bids for its South Korean Homeplus supermarket business on August 17, which could fetch it more than £4bn. The supermarket retailer also hopes to offload it its Dunnhumby consumer data business, netting as much as £2bn.
Sven Reinke, vice-president and senior credit officer at Moody's, told The Mail on Sunday: "The sale of a large asset – if Tesco receives an attractive price – would provide additional funds that could strengthen Tesco's financial profile and support its turnaround plans."
Ex-SuperGroup CFO misses out on share awards after declaring bankrupt
Supergroup's former finance director, Shaun Wills, has had his share awards worth £2.6m cancelled after he was ousted from the fashion retailer due to bankruptcy declaration.
The former chief financial officer admitted that he had been declared bankrupt following a tax dispute with HM Revenue & Customs, who said he failed to pay a tax bill on income he had earned prior to joining the SuperGroup.
Wills would have been entitled to 172,373 shares worth £2.6m for his three-year tenure, according to the company's annual report. He also missed out on an annual bonus payment, which last year was worth £225,000.
Hobbs incurs £15.6m in yearly loss
Womenswear retailer Hobbs has suffered an annual loss of £15.6m largely owing to legal fees and redundancy costs, The Daily Mail reported.
The troubled fashion company spent £534,000 on redundancies in its head office, as well as £289,000 in legal fees.
The firm has been going through a management overhaul following the departure of chairman Iain MacRitchie and chief executive Nicky Dulieu last year.