Retail news round-up on December 11, 2014: Black Friday biggest shopping day, Walgreens boss to retire, business rates thrown into question, and more.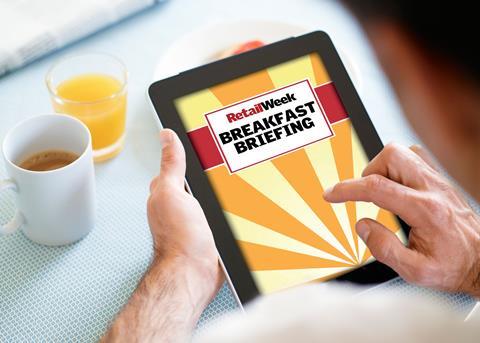 Black Friday 2014 biggest shopping day of year in UK
US-led discounting style 'Black Friday' has been confirmed as the biggest online shopping day of the year in the UK for the first time, ensuring that the event is here to stay in the UK. Black Friday's position was secured after its only remaining rival 'Manic Monday' failed to garner as many sales. According to IMRG and Experian, consumers spent £666m online on Manic Monday, which fell on December 8, which was less than expected and far below the £810m spent on Black Friday.
Walgreens boss Greg Wasson to retire
US drugstore chain Walgreens' chief executive Greg Wasson is to step down after the close of the mega-merger deal with European retailer Alliance Boots, which awaits shareholders' vote on December 29. Wasson, who has held the top position for six years, will initially pave a way for Alliance Boots executive chairman Stefano Pessina, until a permanent replacement is sought. Pessina will end up with an 18% stake of the new company Walgreens Boots Alliance, valued at $10bn. Walgreens also said that chairman James Skinner will become executive chairman of the new company, while William Foote will serve as lead independent director of the new board.
S&P places Tesco on negative CreditWatch
UK grocer Tesco has inched closer to losing its investment-grade credit status as Standard & Poor's placed it on negative CreditWatch. The new outlook will remain in place while S&P considers 'the effect of any management actions to improve the group's financial risk profile,' according to a statement from the credit-ratings provider. S&P has a BBB- rating on the retailer one level above junk. The firm's declining earnings will 'significantly weaken credit metrics,' S&P said.
UK business rates overhaul thrown into question
The UK government has claimed that the business world is 'divided' on how business rates should be reformed, throwing into doubt the prospect of the controversial tax being revamped, The Telegraph reported. An interim report by the Treasury and the Department for Communities and Local Government into the administration of business rates claimed there was 'no clear consensus' on whether properties should be re-valued more often than they are now. More regular revaluations of property have been a key demand from retailers desperate to reform the tax.
Crystal Amber plans to new fundraising
UK activist fund Crystal Amber is looking to raise fresh firepower to target the UK's biggest blue-chip companies fuelling speculation that it is moving closer to a share raid on Sainsbury's. The fund has said it is exploring a potential share placing to allow it to 'invest in larger companies with increased liquidity'.
According to The Telegraph, the funding drive has partly been kick-started by encouragement from its own investors to press ahead with the bold plan, as well as other activists wanting to team up with Crystal Amber to buy Sainsbury's shares. The fund has compiled a 60-page dossier on the grocer examining potential options that a club of activists could explore to boost Sainsbury's share price.