Retail news round-up on November 26, 2014: BHS to sell food; Tesco investors to launch legal action; Macy's Black Friday deals; Walmart's re-shuffle.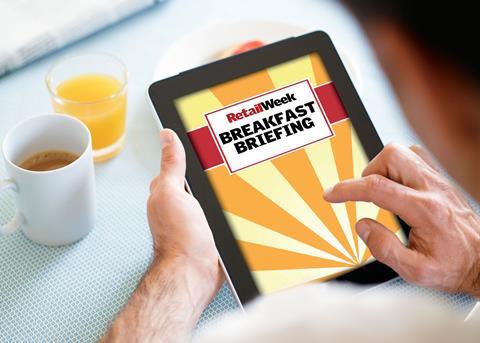 Sir Philip Green to sell food in BHS stores
Sir Philip Green says he is gearing up to install food departments into almost half the BHS stores in Britain after early trials proved successful, The Telegraph reported. The retail tycoon has drawn up plans to sell food in 50 to 80 BHS shops after declaring he was 'pleased' with a trial in three outlets.
Tesco investors set to launch legal action over profits scandal
Tesco shareholders are poised to sue the UK supermarket retailer over the billions of pounds in value wiped off the company by its £265m profits black-hole scandal, The Independent reported. A firm specialising in funding legal actions has agreed to pay for the lawsuit, which will allege Tesco made misleading statements to the market about its true financial position. The case is being fought by legal team Stewarts Law.
It will argue that the directors and senior management of Tesco knew or were reckless about whether the company's statements to the market were untrue or misleading, allegedly in breach of the Financial Services and Markets Act.
Macy's unveils online shopping deals for the UK
UK shoppers can take advantage of Black Friday deals from US department store Macy's, which is offering a flat-fee £7 shipping to the UK on purchases over £65 until December 18, The Independent reported. Black Friday deals include Charter Club cashmere sweaters cut from £108.19 to £54.47, a diamond eternity ring down from £778.31 to £232.72 or 60% off Martha Stewart bed linen.
Walmart's US chief merchandising officer to leave
Walmart Stores' US chief merchandising officer Duncan Mac Naughton was departing in a management shuffle just before Black Friday, Reuters reported. He was leaving to pursue new opportunities. As part of the management shuffle, Steve Bratspies would shift from executive vice president of general merchandise to executive vice president of food, with a focus on fresh grocery offerings.