Retail news round-up on August 28, 2014: Shares in Asos surge on bid rumours; Zara withdraws holocaust-like pyjamas and Matalan criticised for size of donation to Rana Plaza compensation fund.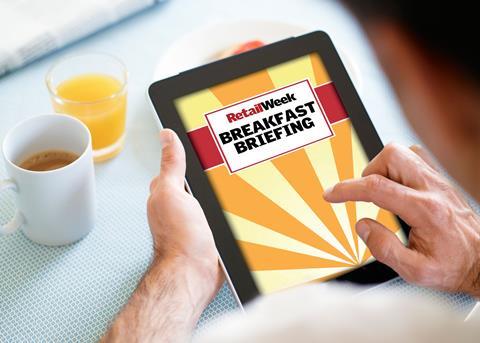 Shares in Asos surge on US cash bid rumours
Asos' shares rocketed 17% yesterday on an unconfirmed report of US bid interest for a big stake in the UK online fashion retailer. This Is Money reported there was 'vague talk' of a US cash offer in the region of £50 a share, adding that a US buyer was thought to have approached 27.4% shareholder Bestseller, a Danish fashion business. Interested buyers are believed to be eBay and Amazon.
Zara under fire for releasing holocaust-like striped pyjamas
Zara is facing a Twitter backlash for unveiling a striped children's pyjama cowboy top with a yellow sheriff's star because the nightwear closely resembles outfits Jewish holocaust prisoners wore in concentration camps.
The chain has apologised for the clothing collection, which it said had been 'inspired by classical Western films' after its release sparked outcry across social media platforms. The shirt, which was available on the Zara UK website, is no longer for sale.  
Matalan's donation to Rana Plaza fund falls far short of £3m
UK fashion retailer Matalan has contributed less than £72,000 to an UN-backed compensation fund for victims of the Rana Plaza factory disaster in Bangladesh, The Guardian reported.
The company's contribution is revealed by the increase in the total value of donations published on the fund's website since Matalan's donation was added. The pay-out falls well short of the £3m that labour rights organisations including Labour Behind the Label and 38 Degrees have called on the chain to donate.