Retail news round-up on August 14, 2015: Asda commits to pay more for its milk supplies and Alibaba posts a 28% rise in quarterly revenues.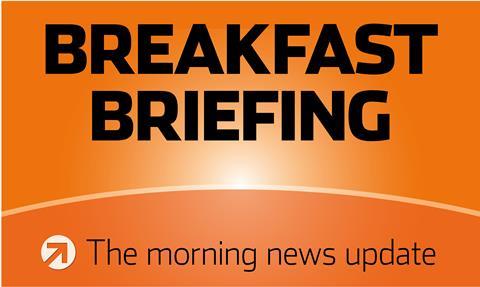 Asda vows to hike price paid to milk supplier
Asda has promised to increase the price it pays its milk supplier to 'a level that will assist' dairy farmers.
The retailer will commit to paying 28p per litre for 100% of its liquid milk throughout its entire range.
A spokesman for the supermarket giant said: "We have confirmed to our milk supplier, Arla, that we are increasing the price we pay per litre from Monday to a level that will assist our farmers during the current crisis.
Asda's origins are in dairy farming which is why we are acting in the best interests of our farmers and our customers by increasing the price we pay, introducing the Farmer's Marque label and not passing on any of the costs to customers – our retail price stays the same."
The move comes after protests by dairy farmers at branches of Asda, Morrisons, Lidl and Aldi over the price they are paid for their milk.
The National Farmers Union has welcomed the grocer's move to support the UK dairy industry in their hour of need.
Alibaba reports 28% rise in quarterly revenues
China's Alibaba recorded 28% jump in its quarterly revenues to $3.27bn (£2.1bn).
For the three months to June 30, net income, excluding investment gains, increased by 30% to $1.53bn.
The e-commerce giant said it processed $109bn worth of transactions in the quarter, 34% more than the same period last year but its slowest pace of growth in more than three years.
Mobile revenues totalled $1.29bn, an increase of 225% over a year earlier, accounted for more than 50% of its total retail sales in China for the first time.