Retail news round-up on December 5, 2014: Argos customers braced for delivery delays after Black Friday, The Co-op commits £1.5bn to sourcing UK produce, Poundland to launch more Dealz stores in Ireland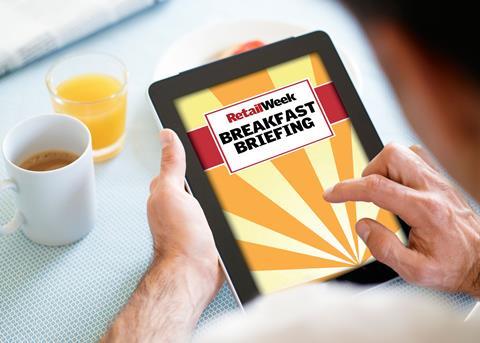 Argos customers braced for delivery delays after Black Friday
Argos has been forced to delay home delivery of certain items after it failed to anticipate the heavy amount of traffic driven by Black Friday and Cyber Monday. A spokesman for the retailer told The Drum that the decision to extend delivery time from four to seven days was made in order to build its stock levels back up after the weekend of Sales extravaganzas. During its busiest hour on Black Friday, Argos saw more than one million visits to its website.
The Co-op commits £1.5bn to sourcing UK produce
The Co-operative Food has committed £1.5bn to UK farmers as part of plans to source more British products for its own-brand ranges.
All own-brand meat, with the exception of New Zealand lamb and Danish bacon, sold in Co-operative Food stores will be British as will be in its chilled ready meals and pies, sandwiches, eggs and milk.
"At the heart of our pledge is a commitment to be open and honest about where the food we sell comes from and to ensure that is it marketed and promoted in a fair and transparent way," said The Co-operative Food's retail chief executive Steve Murrells.
Poundland to launch three more Dealz stores in Ireland
British discount retailer Poundland is further expanding the Dealz portfolio in Ireland with three new shops located in Mallow, Navan and Athy, The Irish Times reported. The move will bring to 40 the number of stores in the Republic for Dealz, which opened in the country three years ago with stores in Blanchardstown and Portlaoise.