Retail news round-up on July 15, 2015: Yodel tells retailers to be realistic with Black Friday expectations, Aldi sign the NFU's 'fruit and veg pledge' and Barclays signs up for Apple Pay.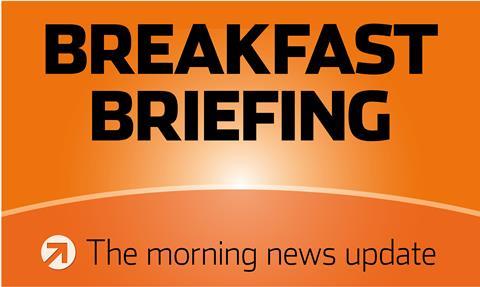 Yodel tells retailers to be realistic with Black Friday offers
Courier firm Yodel has urged the marketers of major retailers to be realistic in how they promote Black Friday to consumers – namely speed of delivery – after its study found four fold growth in orders this year. As many as 30% of the 6,371 people surveyed said they will participate in the internet promotions this year.
Aldi is the first grocer to support NFU's 'fruit and veg pledge'
German discounter Aldi has become the first retailer to sign up to a 'fruit and veg pledge' drawn up by the National Farmers Union, which aims to improve long-term relationships with British growers and suppliers. The pledge includes a commitment to supplying seasonal British fruit and vegetables and stripping out bureaucracy and unfair charges.
The grocer has agreed not to charge suppliers for late or missed deliveries or make deductions for customer complaints and committed to providing promotions that will not be financed by growers. The pledge also requires grocers to operate simple agreements with no penalty rates if sales fail to live up to expectations.
Shoreditch Grind café becomes first outlet to offer Apple Pay
Independent coffee shop Shoreditch Grind has become the first store in the UK to accept Apple Pay as a form of payment, The Telegraph reported. The cafe has teamed up with mobile payments platform iZettle to process the service, and will also be launching an Apple Pay compatible app.
Meanwhile, Barclays has also confirmed that it has signed up for Apple Pay and that its customers will be able to use it at an unspecified date in the future. However, millions of shoppers at some of Britain's biggest banks were unable to use the tech giant's tap-to-pay service as it launched yesterday across the country.