Retail news round-up on May 27, 2015: Apple creates new chief designer role, Mothercare branches to be refurbished and inflation expectations fall.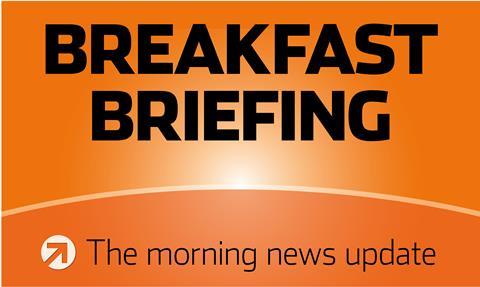 Appl elevates Jonathan Ive to new role of chief design officer
Apple has promoted its star designer Sir Jonathan Ive to the newly created role of chief design officer, The Drum reported. Ive will now be handed the reins to designing the company's growing estate of retail outlets as well as office furniture for its under construction California headquarters, when he begins his new role in July.
In a leaked internal memo chief executive Tim Cook wrote: "In this new role, he will focus entirely on current design projects, new ideas and future initiatives." As part of the management reshuffle, Ive will share existing management responsibilities with Richard Howarth, who will become Apple's new head of industrial design, and Alan Dye, who becomes vice president of user interface design.
Mothercar's new boss keen to roll-out an updated store design
Mothercare branches that were overhauled just three years ago are to be refurbished yet again as the retailer's new management rips out yoga studios and attempts another nationwide facelift. The chain's chief executive Mark Newton-Jones wants to roll out an entirely different look that will be "a bit more fresh and a bit more modern", complete with play areas, cafés and nappy changing rooms.
"We want more of a boutique feel — more of a department store, rather than a shed," said Newton-Jones, who added that yoga rooms were being removed because they were poorly used and involved too much organisation.
Marka buys majority stake in sports merchandise retailer Icons
UAE company Marka has snapped up a 65% share in UK-based online retailer Icons Shop for Dhs15.3m (£2.7m). Icons Shop sells exclusive and non-exclusive sports merchandise with a special focus on football. Post the deal, Marka will integrate Icons into its Modell Sporting goods store and the UEFA Champions league stores, set to open in the UAE. Marka is also planning to launch the website Icons in other languages as it looks to tap growth in countries such as China, South Korea, Indonesia and Japan.
British expectations for inflation ease back in May
The UK's expectations for inflation in the next 12 months slipped to 1% this month, matching a six-year low set in February. Inflation expectations over the next five to 10 years stayed at 2.6%, according to monthly Citi/YouGov poll.