Retail news round-up on September 10, 2014: Apple's two new iPhones and Watch introduced; eBay releases Christmas Tracker tool.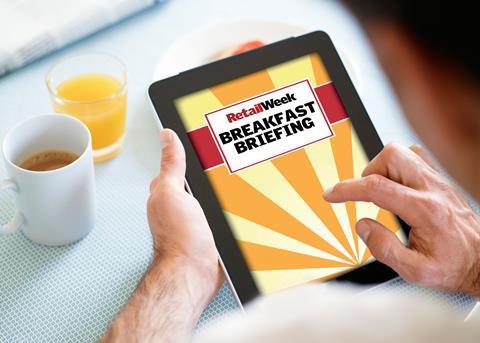 Apple's two new iPhones and Watch introduced
US tech giant Apple has unveiled two new iPhones – the iPhone 6 and the iPhone 6 Plus, along with the Watch, at a keynote event in California. The iPhone 6 will boast a 4.7-inch display, while the 6 Plus will be 5.5 inches. Each will come in 16GB, 64GB and 128GB configurations, with the iPhone 6 starting from £539, £619 for the 64GB version and £699 for the 128GB model. The iPhone 6 Plus will retail from £619 for 16GB, £699 for the 64GB model and £789 for the new 128GB model.
The Watch will come in three versions – the Apple Watch Sport in polished or black stainless steel, the standard Apple Watch in grey or silver anodised aluminium, and the luxury Watch Edition, available in rose or yellow 18-carat gold developed to be up to twice as hard as standard gold. Each model will be available in two sizes: 38mm and 42mm. The Watch's Taptic Engine will enable the wearer to be guided while running the Maps application through a series of gentle vibrations, removing the need to look at the screen. Prices start at $349, and the models will be available to buy from early 2015. UK pricing has not yet been released.
Ebay releases Christmas Tracker tool
A new Christmas Tracker tool has been launched by online retailer eBay to help advertisers and brands best plan their festive campaign releases, The Drum reported. The tracking utility uses search and purchase data across an array of shopping categories to calculate the peak influence windows for brands to reach shoppers whether they are merely browsing or opting to purchase some goods.
The brand tool will look at consumer searches and purchases on eBay across six retail categories: 'Toys and Games', 'Consumer Electronics', 'Baby', 'DVDs, Films and TV', 'Home, Furniture and DIY' and 'Clothes, Shoes and Accessories', from data compiled during the run up to Christmas 2013.