Retail news round-up on February 17, 2015: Amazon shoppers hit by website outages, Tesco pays £20,000 community fund, Hammerson calls for fairer business rates and more.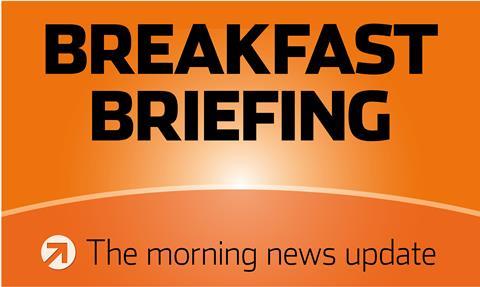 Amazon shoppers struck by website outages
Amazon shoppers struggled to complete their online orders yesterday as the website was struck by intermittent outages.
Shoppers using the etail giant were unable to stay online for longer than a few minutes, according to The Daily Express.
Amazon Prime customers in Europe also reported problems connecting to the video streaming service.
Amazon UK's website also suffered from outages over the weekend.
Tesco to pay £20,000 to support towns after scrapping stores
Supermarket giant Tesco will pay out a £20,000 'community fund' to two Cambridgeshire towns affected by the grocer's store cut backs.
Chatteris was left with a 47,000 sq ft "ghost store" that Tesco no longer wants after it was named as one of the 49 developments boss Dave Lewis decided to shelve.
A second Cambridgeshire town, Whittlesey, was set to be the location for a new 36,000 sq ft store but this also been scrapped as Lewis bids to slash costs.
The £20,000 will be paid to Fenland council as part of the grocer's usual community funding scheme, according to The Guardian.
Meanwhile Tesco Ireland saw its over the counter sales drop 2% in the 12 weeks to February 1.
Landlord Hammerson calls for business rates review
Shopping centre owner Hammerson has made a fresh call for fairer business rates after announcing growing pre-tax profits and sales.
Hammerson chief executive David Atkins told The Telegraph that business rates were the biggest issue in the retail industry ahead of the General Election, adding that retailers represent 5% of UK economy, but are currently forced to pay 23% of all business rates.
The occupancy rate at Hammerson's centres remained above target at 97.5%.
Sports Direct's M&A head Jeff Blue departs
Sports Direct's senior director Jeff Blue, hired to lead mergers and acquisitions, left the company in December, The Times reported. It is understood that Blue decided against renewing his two-year contract at the sports retailer.
Blue has been involved in the retail group's purchases of majority stakes in retailers including Austrian chain EAG and Sportland International Group. He also played a key role in the structuring of Sports Direct's put option on Debenhams last year. A spokesman for the company said: "Jeff is employed by Sports Direct until the end of March."
H&M sees 14% January sales rise
Hennes & Mauritz recorded 14% year-on-year sales increase in January as the fashion retailer recorded its fourth straight month of double-digit local-currency growth.
Big businesses eye 'Google tax' delay
Big business has launched a last-ditch attempt to delay the introduction of 'Google tax', blasting it as 'too complex' and 'too vague', reports The Daily Mail. The Diverted Profits Tax, announced by the Chancellor in December, will from April impose a charge of 25% on foreign firms which channel profits overseas to avoid taxes in the UK.