Retail news round-up on December 9, 2014: Black Friday boosts November sales, travel retail grows 10%, Kate Swann receives £9m WHSmith pay cheque, Amazon trials delivery by bike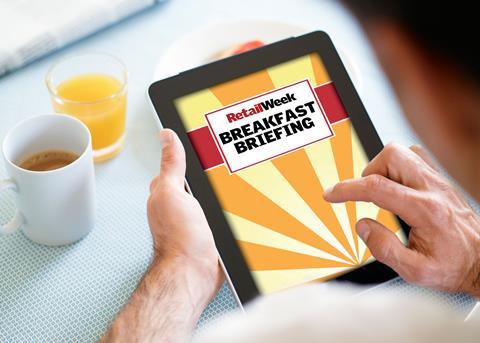 Black Friday discounts push retail sales up in November
The Black Friday shopping spree has boosted British retail sales growth to a three-month high in November according to the British Retail Consortium (BRC). The industry body said total retail spending was 2.2% higher in November compared with the same month a year ago and compared with 1.4% growth in the year to October. Most British retailers fully embraced US style Black Friday promotions this year, helping to kick off trading early in the key Christmas period. A survey commissioned by Barclays found that 65% of British retailers that sell both online and in stores planned Black Friday promotions.
Travel retail grew 10% in the last year
Travel retail has grown 10% in the last year and is expected to nearly double by 2020 from €60bn (£47.12bn) in 2013, according to travel data firm Generation Research. Experts say that there is a switch from destination retail to shopping on the way to doing something else, Reuters reported. Retailers from luxury brands to supermarkets are benefitting, opening convenience stores and pick-up locations in stations as customers shift from weekly shops at out-of-town stores to smaller, more frequent buys.
Former WHSmith boss banks £9m belated pay cheque
Former WHSmith boss Kate Swann has banked a bumper £9m belated pay cheque from her former employer after several long-term incentive schemes paid out, The Guardian reported.
Swann quit the bookseller and stationer last year after a decade in charge, but held on to hefty share bonuses. The chief executive moved to transport cafe operator SSP, which she led to a London stock exchange listing earlier this year
Amazon plans to deliver by bike
Amazon plans to experiment with bike messengers to offer deliveries within an hour, according to reports.
The superfast service, dubbed "Amazon Prime Now", attempts to replicate shopping in a physical store by delivering some items to customers in New York within an hour or two, the Wall Street Journal claimed.
Amazon has been experimenting with three different courier services to pick the fastest and the most careful for its deliveries.
.