Retail news round-up on May 26, 2015: Amazon will pay corporation tax in the UK, New Look chairman Paul Mason poised to quit and high streets get footfall boost over bank holiday weekend.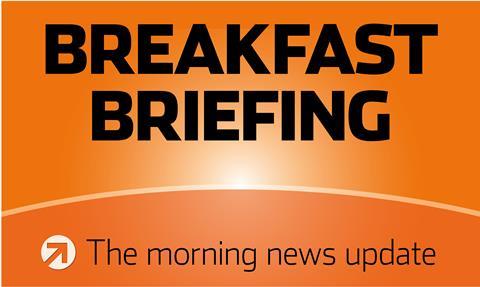 Amazon to pay UK corporation tax in Britain instead of Luxembourg
Etailer Amazon has started paying corporation tax for UK sales in Britain rather than in Luxembourg, after it came under fire for avoiding tax. The changes will enable HM Revenue & Customs to claim taxes on sales the online retail giant makes in the UK. It will now make similar moves in other EU countries. However, the company has pre-empted scrutiny, and warned that the tax payments are unlikely to be big.
In a statement seen by the Financial Times it said it began 'the process of establishing local country branches' of its main retail firm in Europe – called Amazon EU Sarl - more than two years ago. "As of May 1, Amazon EU Sarl is recording retail sales made to customers in the UK through the UK branch. Previously, these retail sales were recorded in Luxembourg," it added.
Meanwhile Amazon's two top UK executives have stepped down as directors of the etailer's main British company. Amazon's managing director for the UK Christopher North and its finance director Rob McWilliam have both resigned from the board of Amazon.co.uk.
New Look chair poised to step down after takeover
New Look chairman Paul Mason is to leave the fashion chain in the wake of its £2bn takeover by South African investment vehicle Brait. It is understood that Mason's departure from the womenswear retailer will be revealed in the coming days, according to Sky News.
Brait is understood to have asked the former Asda chief executive to stay on after the deal, but sources close to Mason said he is keen to pursue further hands-on chairmanship roles.
UK high streets benefit over bank holiday weekend
British high streets saw a 4.4% rise in footfall over the bank holiday weekend as families and seaside day-trippers turned out in force on the first day of the school half term. Coastal and historic towns were the clear favourite destination for shoppers, reporting a 14% year-on-year boost on Saturday, according to figures from Springboard.
However, footfall in retail parks slumped every day over the weekend resulting in an overall 4.2% drop and, as the weather picked up on Monday, they suffered an even worse fall of 13.1%. Shopping centres also suffered a 3.1% overall decline in footfall as shoppers elected to stay outdoors.