Retail news round-up on June 12, 2015: European Commission launches investigation into Amazon's e-book business, Made.com partners with Livingetc and Ocado develops 'humanoid' robots.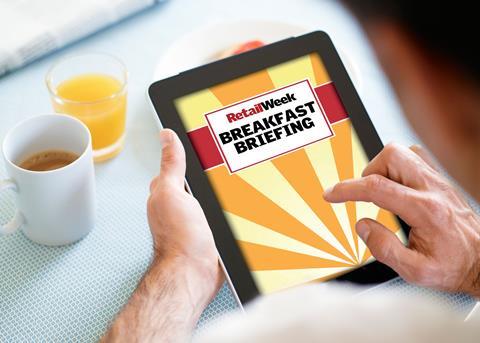 EC launches investigation into Amazon's e-book business
The European Commission (EC) has opened a formal anti-trust probe into Amazon's e-book business. The EC will look into clauses in the online retailer's contracts that require publishers to inform the US firm about deals they have with its rivals, according to the BBC.
New EC Competition Commissioner Margrethe Vestager said that the agreements Amazon reaches with publishers could make it more difficult for other e-book distributors to compete.
Vestager said in a statement: "It is my duty to make sure that Amazon's arrangements with publishers are not harmful to consumers, by preventing other e-book distributors from innovating and competing effectively with Amazon. Our investigation will show if such concerns are justified."
Made.com inks partnership for capsule furniture collections
Online furniture chain Made.com has teamed up with modern home magazine Livingetc to create eight capsule furniture collections over the next two years, The Drum reported. The retailer's in-house design studio will design the furniture, while the team at Livingetc will devise the theme for each range.
The commercial collaboration will also see promotion within the Livingetc magazine, website and social platforms.
Ocado develops 'humanoid' robots
Robots being developed by Ocado for use in its customer fulfilment centres will look, move and think like humans.
Retail Week reported last month that the online grocer had filed an application to the US Patent and Trademark Office for the robots. But Ocado said the "ground-breaking humanoid robots" will enable "natural collaboration between humans and the robot," according to The Daily Mail.
The robots will feature a head, two arms, two hands and an extendable torso, mounted on a wheeled platform. They will be equipped with artificial intelligence that will allow them to learn tasts on the job and sense when help is needed.