Retail news round-up on February 23, 2015: Morrisons closes in on new boss, ex-Monsoon chief linked to Halfords top job, New Look plans £2bn floatation and more.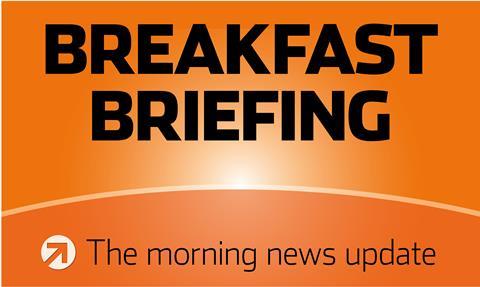 David Potts frontrunner to become Morrisons' next chief executive
Embattled grocer Morrisons is close to appointing former Tesco Asia head David Potts as its next chief executive, The Sunday Times reported.
The beleaguered supermarket chain is understood to be in the final stages of selecting a successor to Dalton Philips, who was ousted last month.
Although Potts is the frontrunner for the top job at Morrisons, The Sunday Times said the grocer's board was also talking to two other candidates.
Halfords may name ex-Monsoon chief Browett as new boss
Former Monsoon Accessorize boss John Browett could be appointed as the next chief executive at car accessories chain Halfords, the Daily Mail reported.
Browett, who quit Monsoon on Thursday, is already understood to have been courted for a number of other jobs.
The top role at the cycle retailer was left vacant after Matt Davies departed to take the helm at Tesco UK.
New Look appoints bankers as it eyes £2bn flotation
New Look is planning a stock market flotation that could value the fashion retailer at as much as £2bn.
The UK's second-biggest womenswear retailer has hired bankers JP Morgan, the Wall Street investment bank, to work on options for a listing, according to Sky News.
JP Morgan is reportedly teaming up with Goldman Sachs, which is working with New Look to identify other potential investors for the company.
The appointment will spur expectations that the company's owners are actively preparing to take it public, five years after it aborted an identical move amid challenging markets.
Sports Direct pays as little as £82 into staff pensions
Sports Direct paid an average of just £82 into each employee's pension in 2014, according to research from Banc De Binary.
The contribution from Mike Ashley's sportswear retailer is the third lowest in the FTSE 100 behind G4S and Antofagasta, the mining group, which paid just £16 into each employee's scheme.
This compares to an average of £2,920 per employee for the FTSE 100 as a whole.
Sports Direct employs more than 15,000 people in the UK but the majority of those are on controversial zero-hours contracts, which means they are exempt from pensions auto-enrolment.
Warren Buffett snaps up German bike gear retailer
Billionaire investor Warren Buffett's firm Berkshire Hathaway is acquiring German motorcycle apparel and accessories retailer Detlev Louis Motorradvertriebs for around €400m (£294m).
The Telegraph reported the buyout, which sees Buffett has expand his retail ambitions in Europe.
Ute Louis, the widow of founder Detlev Louis, sold the company to a subsidiary of Berkshire.
Detlev Louis has annual sales of about €270m and employs more than 1,500 people in Germany and Austria. The retailer also offers its goods online and via a catalogue.