Catalogue store group Argos aims to grab a slice of the £750m TV home shopping market following the launch of its own channel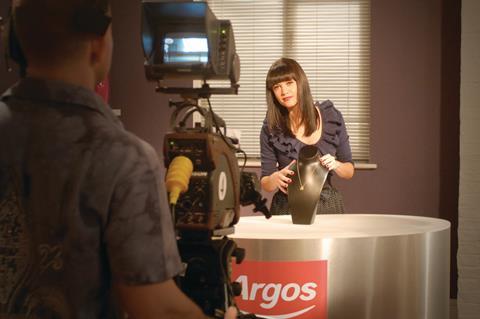 Argos TV, another platform to Argos's multichannel offer, went live on Wednesday and will pit the Home Retail Group-owned business against competitors including QVC and Ideal Shopping Direct.
The station, showing on Sky channel 642 and online, broadcasts 24 hours a day, seven days a week and highlights more than 1,000 products a week. Argos's channel will reach 10 million homes via Sky.
TV shopping in this country is dominated by international giant QVC, which shipped 13.9 million units and generated sales of £360m here in its last reported year. QVC reaches almost 23 million homes in the UK and Ireland.
Ideal Shopping Direct, which was sold in April to investors including private equity house Inflexion in a deal valuing it at £78m, sells through channels including Create and Craft and Ideal World, and says it broadcasts to more than 23 million homes.
Argos business development director Adrian Burleton said customers' ability to immediately collect products showcased on TV from stores would be a key distinction from rival TV shopping firms.
An Argos spokesman said: "The channel works side by side with the catalogue, stores and website. Combining that with options to order and purchase, through in-store, online, mobile and telephone gives shoppers unrivalled confidence as well as broad choice and great value."
The initiative comes as Home Retail chief executive Terry Duddy searches for ways to generate sales
as Argos's typical customers watch their spending in austere economic conditions.
Last week Duddy revealed that Argos's like-for-like sales slid 9.6% in the first quarter, when total sales slumped 8.1% to £817m. However, Duddy insisted that Argos had maintained or improved its market share in its key categories.