The BT Retail Week Technology Awards, which took place at the London Hilton on Park Lane on Wednesday, unearthed some brilliant technology projects.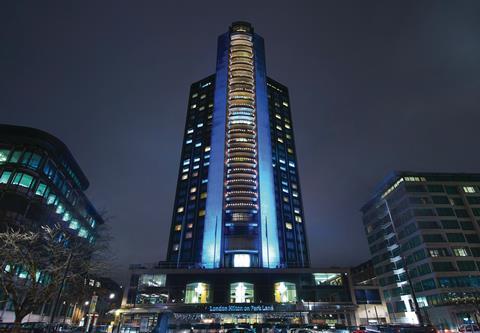 This year's BT Retail Week Technology award winners reflect the variety of technological innovation in UK retail this year – there's a huge range of projects and ideas represented. Here are the initiatives that won.
BT Grand Prix winner of winners: Shop Direct
Shop Direct's technology has been hitting the headlines for all the right reasons in the past few months. It is well on its way in its quest to becoming a world-class digital retailer within three to five years, and the retailer has been working on everything from payment to user experience and innovation.
The etailer is a worthy winner of the overall prize.
Best IT operations
Winner: Shop Direct, Peak 13 Project
Shop Direct embarked on a project to improve its legacy systems after web platform outages plagued the business.
It installed a cross-functional group to improve infrastructure and applications, as well as boosting monitoring and recovery and tightening management controls. The measures meant that Shop Direct's websites became available for nearly 100% of the time, leading to a boost in order volumes.
Digital store of the year
Winner: Thomson, Holiday Design Store
Thomson's store has everything from an external immersive wall to get shoppers in the holiday mood before they even enter, to an interactive map that allows them to explore information about countries around the world.
An interactive table helps customers choose hotels, and a "mood-based" search allows customers to select their holiday based on images that inspire them.
Highly commended: Argos Digital Concept Store
Tablets have replaced catalogues and digital screens display promotions at Argos's impressive digital stores.
Neoworks team of the year
Winner: Tesco, IT team
Tesco's IT team is working on more than 100 large-scale projects at any given moment. Not only has the team launched the Hudl tablet, it has integrated its tills, Clubcard and petrol systems to create an innovative loyalty scheme, and completed the international roll-out of its online grocery home shopping systems in China and Turkey.
In addition, Tesco works hard to attract and retain women technologists, and has rolled out an apprenticeship programme.
Payment project of the year
Winner: Shop Direct with ATS, Aeriandi and Serco, PCI DSS
Shop Direct embarked on a project intended to achieve compliance with security standard PCI DSS for all its telephone payment interactions.
With millions of transactions being processed every year, the project was difficult, and there were 20 different teams involved. The result was more secure payments for shoppers with no negative impact on the customer experience.
MetaPack customer experience technology of the year
Winner: Carphone Warehouse, Pin Point
Carphone Warehouse's Pin Point technology is a tablet-based service that helps to simplify the process of choosing the right phone and tariff.
It seems to have worked – customer satisfaction has soared and the service is now used in every store.
MicroStrategy customer insight project of the year
Winner: Otto with Blue Yonder, Closed Loop – Predictive Analytics and Big Data
Etailer Otto stocks 4,000 brands and wanted a system that would help it predict future demand. It worked with Blue Yonder to develop a system that enabled it to know what to stock up on. The result was a reduction in end-of-season merchandise and a big increase in forecasting accuracy.
Digital excellence award
Winner: Sweaty Betty with Amplience, Raise the Barre on Digital Commerce
Sweaty Betty's new website is geared towards digital interaction. It sells through engagement, using great photography and interesting content. It led to an increase in average order value as shoppers purchased complete 'looks' instead of just one piece of clothing, providing a perfect case study of how to produce content that sells.
Digital marketing campaign of the year
Winner: B&Q with Qriously, Opinion Targeting
B&Q's Unloved Rooms campaign was intended to encourage shoppers to inject some life back into any neglected rooms in their homes, as well as to drive footfall and sales. It did both, by targeting people who intended to do DIY over the weekend. It asked shoppers questions on their mobiles about the DIY they had planned, and then sent targeted ads to those who answered with store and online promotions.
Crossflow Payments Innovation of the year
Winner: Argos, Digital Migration
Few have managed to roll out near field communication (NFC) with much success, and Argos has chosen a unique way to deploy it. The retailer is piloting a service that allows shoppers to tap a magnetic field with their smartphones in order to be taken straight to Argos's latest offers and a link to download their app. Staff wear lanyards with NFC chips in them, and NFC-chipped cards are also available in-store.
Powatag mobile technology of the year
Winner: M&M Direct, Fast Responsive Mobile Design
M&M Direct has rolled out responsive web design across its site, resulting in personalised content, a richer user experience and a faster load time. It replaced all other solutions, including for tablets and mobile phones, resulting in a significant improvement in the customer experience.
Toshiba Global Commerce Solutions multichannel service of the year
Winner: Booths with eReceipts, Booths Loyalty Card
Booths' e-receipts programme identifies customers in-store and digitises their receipts, which are then sent to the customer through their online accounts. The receipts can be used by the customer to analyse their spending, and digital loyalty points can be accrued. Booths has also developed a better understanding of what makes its customers tick by tracking the data.
Highly commended: House of Fraser, Buy and Collect
House of Fraser's click-and-collect service was one of the first of its kind in the UK.
Supply chain and fulfilment excellence award
Winner: Shop Direct with Arrow XL, PRIDE
Shop Direct overhauled its supply chain and fulfilment operations last year, with the aim of increasing the number of delivery options. The improvements included a 9pm cut-off for next-day delivery and a significant reduction in the returns rate.
Project of the year
Winner: Topshop with Inition, Virtual Reality Catwalk
Topshop worked with mobile agency Inition to live-stream its catwalk show in virtual reality. The retailer enabled shoppers in its Oxford Street store to 'sit on the front row' by wearing Oculus Rift headsets. They could move around, watch models on the catwalk and look at the celebrities sitting opposite them.
Amplience digital launch of the year
Winner: House of Fraser, TrueFit
This personalised online fitting service was designed to increase customers' online shopping confidence, increase sales and lower returns. It analyses large amounts of product data, such as sizing and intended fit, translates that into a personal fit for the customer, and recommends the right size.
VirtualStock retail technology leader of the year
Winner: Peter Marsden, chief information officer, Asos
Asos's chief information officer Pete Marsden leads the way in using technology to drive profits and growth. He is helping to boost the profile of technology in the retail industry, and plays a central role in defining technology's role in retail as the industry evolves.