Retail Week's inaugural Customer Experience Summit highlighted how businesses are transforming in response to shopper expectations.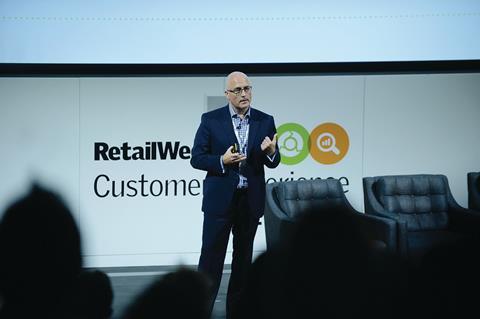 Trust, loyalty and data were all common themes at the first Retail Week Customer Experience summit last week.
The challenges of finding the right skills, dealing with data volumes and using that information to transform the customer experience is something every retailer is grappling with, and the Customer Experience event unearthed some of the industry's best approaches.
Shop Direct is one of the retailers that, in the last 18 months, has transformed its approach to both customers and data.
Customer director Dene Jones said: "Now we know the market we operate in, who do we compete with? We did an evidence-based piece of work to quantify exactly who we compete with in terms of share of wallet and it had a massive impact on our business."
"From this research we have clarity over who to obsess about, we track them on a regular basis and it's changed our view of our competitors –it's not Asos," Jones said.
The home shopping group has also changed its view of its customer after using data analytics. "We've built a customer value model," Jones observed. "For each customer we're able to quantify the revenue we make and the costs associated."
Through this work, Jones explained that Shop Direct is now able to pinpoint exactly where the business is losing money through customer management.
"We finally understand that we need to look at each customer on an individual value level," he said.
Jones has taken responsibility for data and accountability into his customer team in order to make sure customer accountability sits in one place instead of being spread across the business.
Although the Shop Direct team is now well into its work to better understand customer data the business, like most others, still has some way to go. "No retailer can say they've mastered digital analytics. We've started and one day I'm hoping we'll crack it," said Jones.
Loyalty schemes
Pets at Home commercial director Peter Pritchard is also working on his response to the challenges data presents.
Pritchard said the retailer's work on its loyalty scheme has had to take into account the importance of speaking to shoppers as individuals. "Part of succeeding at loyalty schemes is also about personalisation," he said.
"As shoppers we want to be treated as individuals, so any personalisation has to be relevant and appropriate. That was a big lesson for us."
Loyalty schemes have changed, he noted – retailers no longer need to give anything away. He told the audience that they just need to be relevant and connect with customers on an emotional level.
Pritchard said: "When you get it right, loyalty schemes don't have to give anything away. Relevancy plays into two places – relevancy of communication and of something you mutually love. When you get that right, the magic happens."
The Pets at Home loyalty scheme focuses on pets rather than their owners, and is driven by the emotional connection between owners and their pets.
The importance of trust
Other elements proving important for retailers included trust. M&S marketing boss Patrick Bousquet-Chavanne hailed the level of trust in its brand but added: "The question is how do you nurture that trust while evolving?".
Technology was another hot topic. Dixons Carphone marketing director Julian Diment spoke of the retailer's use of mobile technology in-store as key to improving the customer experience.
It wasn't all about retail, either – Channel 4's head of viewer relationship management Steve Forde and Karen Walker, customer services director at First Direct, both spoke of how their businesses are transforming in the wake of customer-led change.
The customer has always come first for successful retailers and today the best are focused on creating great experiences for consumers.
M&S's Bousquet-Chavanne says nurturing trust in a brand is vital
1

2

Currently reading

Analysis: Shop Direct and M&S on the changing face of customer experience

3

4

5